Lakers GM Lists Out Similarities Between Franchise Legends LeBron James and Kobe Bryant
Published 10/24/2020, 2:00 PM EDT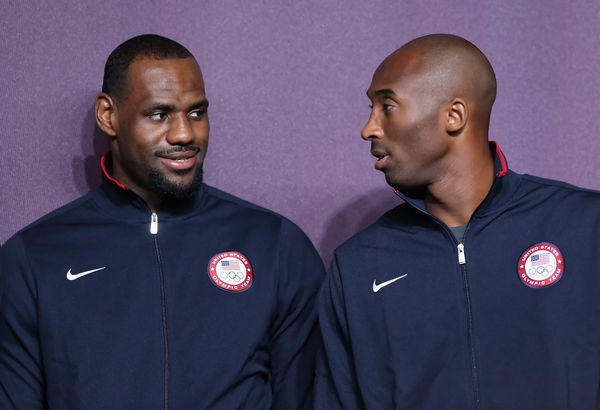 ---
---
Some of the best players in NBA history have donned the purple and gold. After Kobe Bryant retired, LeBron James went on to carry his torch at the Los Angeles Lakers. Both of them are serial winners and have a lot of similarities between them.
ADVERTISEMENT
Article continues below this ad
Lakers GM Rob Pelinka spoke about these similarities between the two all-time greats. "The one thing that is so clear about both Kobe and LeBron is that they're maniacal about the game of basketball," Pelinka said on The Woj Pod Podcast with ESPN's Adrian Wojnarowski.
"What's interesting about both LeBron and Kobe is that neither of them were satisfied or had a goal of scoring. Both LeBron and Kobe are about one thing, and that's winning titles. The similarities in their approach of just being maniacal about doing whatever it takes to win championships is everything to both of those guys.
ADVERTISEMENT
Article continues below this ad
"Maybe they could have had more of a relationship if the tragedy of 1/26 didn't occur but I've almost seen post 1/26, the relationship of Kobe and LeBron, in some sense obviously now more spiritual, being more powerful."

LeBron James: The perfect torchbearer to Kobe Bryant
When Kobe retired in 2016, the Lakers seemed directionless for two years. But when LeBron joined the Lakers during the 2018 Free Agency, fans felt he was the perfect successor for Kobe. But Lakers fans are known to have high expectations, so LeBron had to prove himself to them.
After failing to qualify for the playoffs in his first season, he was under a lot of pressure. But he redeemed himself in the perfect way, as he led the Lakers to the 2020 NBA title.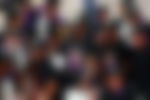 Following the win, he finally earned the respect of the fans. "What I've learned from being a Laker is that the Laker faithful don't give a damn about what you've done before," James said in an interview. "Until you've done it as a Laker, they don't care."
ADVERTISEMENT
Article continues below this ad
As Pelinka said, LeBron will not be satisfied with this win. He will aim to help the Lakers defend their title in the upcoming season and solidify his status as a Lakers legend.
ADVERTISEMENT
Article continues below this ad