'Gone Too Soon': Shaquille O'Neal Talks About His 'Enigmatic' Relationship With Kobe Bryant
Published 01/22/2021, 7:55 AM EST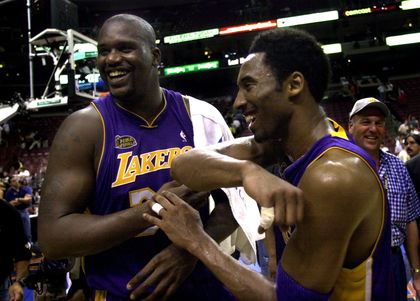 ---
---
2020 was a tough year for people across the globe. It started in the worst way possible with the passing of Kobe Bryant and went downhill since then. Now it has almost been a year since that day, but everyone, including former teammate and close friend Shaquille O'Neal, is having a tough time accepting it.
ADVERTISEMENT
Article continues below this ad
During a recent interview, Shaq was asked about his relationship with Kobe, and how his past year was after his passing. He said, "We had a very enigmatic relationship. That's why I will say we are the most dominant one-two punch ever created. Enigmatic, controversial, having fun and they'll never be another like us.
"Still kinda hard. Redid my living room, redid my gym. Those pictures are up on the wall. He was already a legend. He was already a guy that will never be forgotten. But he's definitely gone too soon. I didn't realize it was a year until you said something."
ADVERTISEMENT
Article continues below this ad
Kobe Bryant and Shaquille O'Neal: One of the greatest duos in NBA history
After the Orlando Magic refused to give him the contract he desired, Shaq signed with the Lakers in 1996. It was the same season the Lakers brought in an 18-year-old Bryant on Draft Night. So this was the start of an exciting partnership.
ADVERTISEMENT
Article continues below this ad
Kobe only became a starter in his third season, while Shaq was leading the team. Then in the 1999-2000 season, their partnership bore its first fruits, as the duo led the Lakers to the NBA title. It was the Lakers' first title since 1988, and their heroics finally broke that barren run.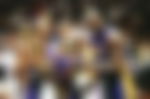 But they didn't stop there. Bryant and O'Neal led the Lakers to the NBA title in the following season as well, as they successfully defended their title. The duo was so dominant that no one in the league could match up to them. This unmatched ability helped them win a third successive title, making it a three-peat.
ADVERTISEMENT
Article continues below this ad
That achievement officially sealed their status as Lakers legends, and also a legendary duo. Later they had their differences which led to Shaq leaving the team, but despite all of those controversies and fights they had, Kobe and Shaq remain one of the most dominant duos the league has ever seen.