Lakers' Jared Dudley Reveals How Kobe Bryant's Passing Added Pressure to Win 2020 Championship
Published 01/28/2021, 12:30 PM EST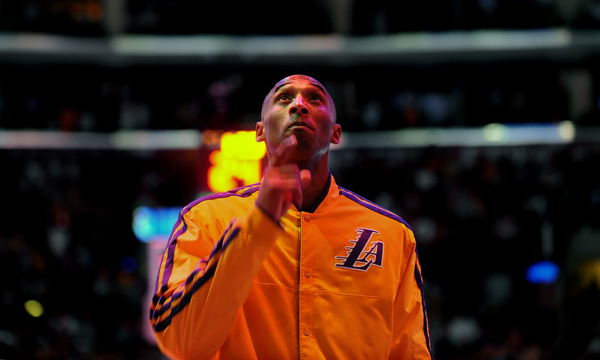 ---
---
The passing of Kobe Bryant last year affected millions across the globe. Though everyone deals with loss in their own way, the Los Angeles Lakers were one of the worst affected set of people following his death.
ADVERTISEMENT
Article continues below this ad
Not only were they grieving over his loss, but they were also suddenly under pressure to win the title for Kobe. Lakers veteran Jared Dudley recently spoke about that situation.
He said, "From an emotional standpoint, it was a difficult time for us to get through it. Luckily we had a pandemic to either somewhat take your mind off and also hit a reset.
ADVERTISEMENT
Article continues below this ad
"Because at this time we're going to all areas, they're doing tributes for him, they're chanting his name. I felt more added pressure for that year to win a championship. You could feel it. People were doing the whispers behind it. We talked about it. And if you don't think that wouldn't have played a huge factor, you'd be kidding yourself."
Lakers overcome the pressure; win it for Kobe Bryant
The Lakers lost the first game they played after hearing this news. It was a Staples Center encounter with conference rivals Trail Blazers. Damian Lillard dropped 48 points as the Lakers lost 119-127. But in their next 16 games, they lost just thrice before the season was suspended.
As the playoffs started, they announced they would bring back the Black Mamba jerseys. Kobe had helped design it back in 2017, and so they brought it back as a tribute to him. They wore it five times during the playoffs and lost just once.
ADVERTISEMENT
Article continues below this ad
They faced the Trail Blazers in the first round. After losing Game 1, they won four in a row to advance to the second round. It was the first time they won a playoff series since 2012. They faced the Rockets next, who were put away in a similar fashion. The Nuggets weren't spared either, as the Lakers won 4-1 for the third series in a row.
Just one stage away from glory, the Lakers were up against the Heat. They took an extra game this time, but after six games, the Lakers were crowned champions for the first time in a decade. They successfully overcame the pressure and honored Kobe in the best possible way by dedicating their title win to him.
ADVERTISEMENT
Article continues below this ad