Kevin Durant Reveals When He Had Beef With Kobe Bryant, Without the Lakers Legend Knowing About It
Published 03/15/2021, 7:30 AM EDT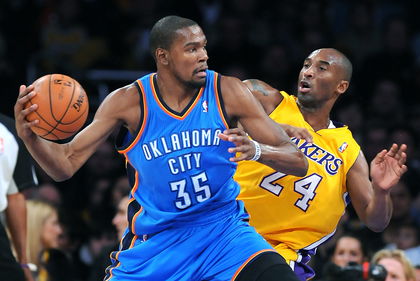 ---
---
One of the NBA's worst beefs was between former teammates Kobe Bryant and Shaquille O'Neal. That was the only notable beef Bryant had in his career. However, according to Brooklyn Nets star Kevin Durant, that wasn't the only one.
ADVERTISEMENT
Article continues below this ad
In his recent podcast, Durant spoke about how during the 80s and the 90s, even top players like Michael Jordan, Larry Bird, and Magic Johnson deeply appreciated each other. He mentioned how that mindset influences current-day players. He said, "The Magics, the Birds, the Jordans, they created that brotherhood amongst the league."
But KD later added that his younger self contradicted this. When he arrived in the league, he didn't want to make friends. He wanted to be rivals with the best in the league. When the SuperSonics drafted him in 2007, Kobe was the best player around. So KD apparently had beef with Kobe, which wasn't reciprocated by the Lakers legend.
ADVERTISEMENT
Article continues below this ad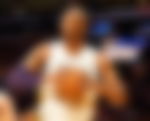 "I felt like I had a beef with Kobe Bryant, but he didn't even know I had this beef," Durant said. He explained how, as he got older, he understood how looking at players like Kobe helped him to sharpen his own skills.
When Kevin Durant wanted to destroy Kobe Bryant in his final game on the road
Bryant retired in 2016, bringing an end to a glorious two-decade career. However, his last few seasons went much worse than he would have liked. The Lakers failed to make the playoffs in his last three seasons and were rock bottom in his final season. The Lakers lost 65 games that season, and their last one came against Durant and the Thunder.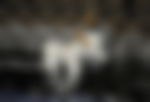 Durant scored 34 points in the game, shooting 11-18 from the field and 6-11 from three. He looked very motivated and revealed the reason behind it in the post-game interview.
ADVERTISEMENT
Article continues below this ad
"I remember when Michael Jordan was on his way out and Kobe didn't take it easy on him," Durant said. "That's all I was thinking. I was trying to destroy him every chance I got. Every time I got the ball, he was 'Come on. Let's see what you got.' That shows what type of player, what type of competitor he is. I just wanted to play against him one last time."
Although it wasn't a huge challenge to beat that Lakers team, Durant's mindset has helped him become one of the best players in the league right now. He might not be around to see it, but Bryant would have been proud to watch Durant's growth.
ADVERTISEMENT
Article continues below this ad