Lakers' Kyle Kuzma Calls Out NBA Analyst for Comparing Paul George to Dwight Howard
Published 09/18/2020, 8:16 AM EDT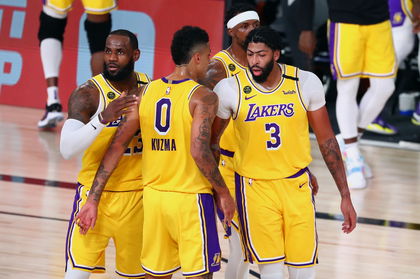 ---
---
The Los Angeles Clippers crashed out of the Playoffs, and Paul George received a lot of blame for it. Following that debacle, NBA analyst Stephen A. Smith compared him to Los Angeles Lakers veteran Dwight Howard for the way they left their team to get a title but didn't succeed.
ADVERTISEMENT
Article continues below this ad
Howard's teammate Kyle Kuzma wasn't impressed with this comparison. He replied to the original tweet and called Smith out for his comments.
ADVERTISEMENT
Article continues below this ad
George was atrocious in the Playoffs. Although 20 points per game on 39% shooting doesn't sound as bad, his inability to show up in big games and the overall Clippers choke-job after having such a good team is what leads to the criticism. But is he really as bad as Howard?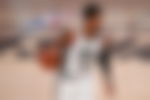 Lakers veteran Howard shouldn't be disrespected this way
Howard is arguably the second-best center from the 21st century. Shaquille O'Neal is a no-brainer at first, but no one else has come as close to his levels of dominating as Howard did.
From 2009 to 2011, Howard won the Defensive Player of the Year three times consecutively. No one else in the sport's history has won the award three seasons in a row. He has also been the rebounds leader for five seasons and blocks leader for two seasons.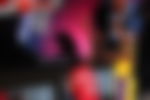 In 2009, he led the Magic to the Finals, and also beat LeBron James during that run, something Paul George has never done yet. Although he fell short in the Finals after losing to Kobe Bryant and the Lakers, that run was an unforgettable one.
ADVERTISEMENT
Article continues below this ad
He may be 34 now and not the biggest contributor to the Lakers playoff campaign, but he knows his role well and has excelled in that so far.
Howard is bound to be a Hall of Famer already. If he goes to win a ring with the Lakers this season, that status just gets more solidified. As for Paul George, making the Hall of Fame is a distant dream as it stands. He has a lot more to do before he reaches the level of Dwight Howard.
ADVERTISEMENT
Article continues below this ad