LeBron James Interrupts Anthony Davis' Call of Duty Stream; Shows Concern For Injured Teammate
Published 03/30/2021, 10:50 PM EDT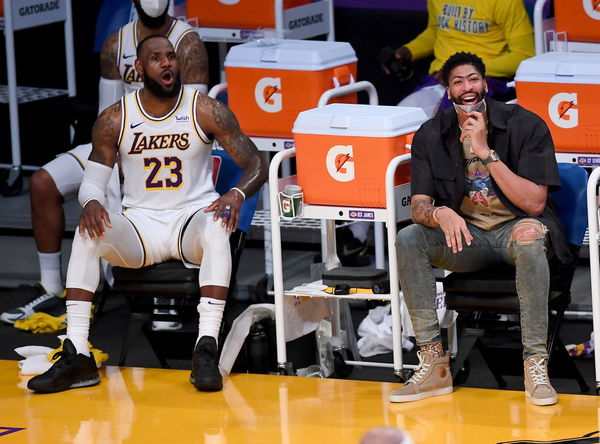 ---
---
The Los Angeles Lakers brought in Anthony Davis last season in a huge off-season move. There were a few risks involved, but it paid off when they won the title. One of the reasons behind their success was how quickly Davis developed chemistry with the team, and especially with LeBron James.
ADVERTISEMENT
Article continues below this ad
One could see this in a recent video where Davis was playing Call of Duty along with teammate Dennis Schroder. During their game, LeBron called AD and asked, "Oh you in the streets, huh?" "Yeah, me and D.S. are in the streets," AD replied. "We on COD." 
When AD asked LeBron why he had called, the 36-year-old said, "Ain't sh*t, big bird. Just calling to check in on you."
ADVERTISEMENT
Article continues below this ad
Both AD and Bron are on their way to recovering from injuries. Davis has been dealing with a calf injury for over a month now, while LeBron is dealing with an ankle injury.
On the call, AD even asked LeBron if he was going to join later, but LeBron revealed he was at teammate Jared Dudley's house.
Can LeBron James and Anthony Davis rescue the Lakers when they return?
Davis injured himself again when the Lakers played the Nuggets in February. He left after just 14 minutes and the Lakers ended up losing the game. They played 13 games after that and barely managed seven wins out of that. The impact of AD's absence was visible, and it only became worse for them when LeBron injured his ankle against the Hawks.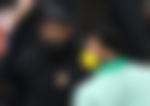 The Lakers lost that game as well and followed it up with three more losses. Along with the obvious loss of talent, the lack of LeBron and AD created a leadership void as well. The Lakers turned this around and won their last two games after that, but their schedule is only going to get tougher from hereon.
ADVERTISEMENT
Article continues below this ad
They are likely to slide down the standings, so when LeBron and AD return, they will have to do a big rescue job to help the Lakers return to the top. If they rest until the playoffs, then they will have to overcome the loss of a home-court advantage.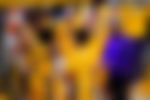 There is a chance that fans won't be allowed during the playoffs, making it a similar environment to that of the 2020 playoffs that happened in the Orlando bubble. Everyone knows how AD and Bron played back then, and if they can repeat those performances, the Lakers could retain their title.
ADVERTISEMENT
Article continues below this ad