LeBron James Praises Montrezl Harrell For Adapting Quickly and Stepping Up in Anthony Davis' Absence
Published 03/13/2021, 10:30 AM EST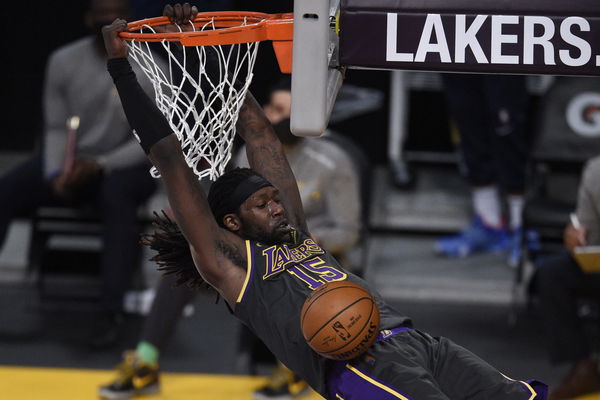 ---
---
The Los Angeles Lakers won the title last season after heroics from LeBron James and Anthony Davis. But this season they have been far from their best, and the biggest reason is AD's absence.
ADVERTISEMENT
Article continues below this ad
Last night, against the Pacers, they had a struggling start. But a huge fourth-quarter performance saved the Lakers from their 14th loss of the season. Kyle Kuzma led the team with scoring, but the new arrival Montrezl Harrell also played a huge part in the win. He had 17 points and six rebounds while shooting 8-11 from the field.
During the post-game interview, LeBron praised him for stepping up and quickly settling into the team. He said, "We all have to step up in AD's absence. Trezz did that tonight on both ends. Especially in that fourth quarter. He stepped up big-time offensively, and we needed that push. Few quarters we didn't shoot the ball well… and Trezz got it going in the fourth quarter."
ADVERTISEMENT
Article continues below this ad
Bron added, "We gotta realize it's only like the 37th game of Trezz with us. It's a brand new system, it's a brand new team…. He's getting better and better every single game, and we're going to continue to just need his energy and effort on both ends of the floor."
Can LeBron James get the best out of Montrezl Harrell as he did for Anthony Davis?
When Davis arrived in LA, for the first time he wasn't forced to create his own shots. LeBron always found the best looks for him and set him up perfectly for him to finish at the rim or shoot from the post.
Unlike Davis, Harrell doesn't have a consistent jump shot. But he is a menace in the paint and is also a threat from lobs and putbacks. If LeBron can similarly help Harrell get the best looks every game, he can easily put up 15-20 points every night. He isn't a shot creator at all, so he is banking on LeBron and other players to set him up.
ADVERTISEMENT
Article continues below this ad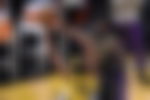 Harrell's excellent hustle also helps him get a lot of second-chance points. When he is in his groove, no one can deny him those offensive rebounds that he fights hard for. As LeBron mentioned, the Lakers need this energy and effort from Harrell throughout the season, and especially in the playoffs.
ADVERTISEMENT
Article continues below this ad