Lakers New Arrival Desribes Experience of Playing Alongside LeBron James
Published 01/09/2021, 5:00 AM EST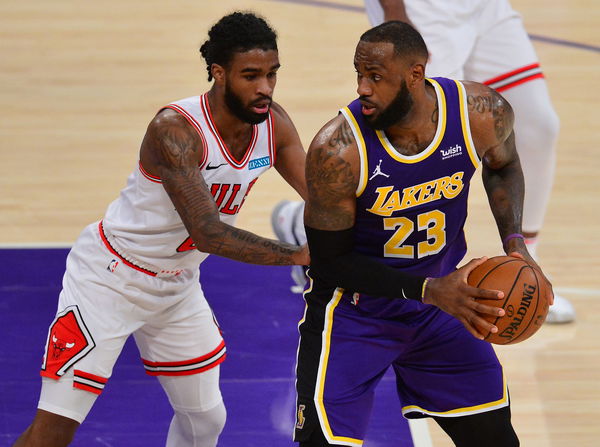 ---
---
Playing alongside LeBron James is a dream that many players in the NBA have. He makes the game easy for his teammates, and Los Angeles Lakers' new recruit, Wesley Matthews, is making the most out of it.
ADVERTISEMENT
Article continues below this ad
After the game against the Bulls, Matthews talked about how it is to play alongside LeBron as a shooter. "Get ready," he said. "He sees the court better than anybody … he's going to do most of the work for you, all you've got to do is step in."
The Lakers replaced Danny Green with Wesley Matthews in the off-season. The 12-year veteran has had a bright start to his career with the Lakers and is currently shooting 41% from three. He had 14 points against the Bulls and shot 4-8 from three. The Lakers signed him for his 3&D expertise, and so far he has been living up to the bill.
ADVERTISEMENT
Article continues below this ad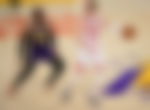 LeBron James: Best playmaker in the league?
Last season, LeBron finished as the assists champion, averaging 10.2 assists per game. In recent years, he has transitioned from being an elite scorer to being an elite playmaker. He can still score whenever he wants to, but now he has adopted a pass-first mentality. For this reason, the Lakers have surrounded him with the best shooters possible.
Matthews was brought in for that reason, and he has already developed chemistry with LeBron. The four-time MVP knows where to find his teammates, and they just have to be ready, like Matthews mentioned.
ADVERTISEMENT
Article continues below this ad
Last night, in the absence of Anthony Davis, Bron had to step up and lead the scoring. He put 28 points while shooting 11-21 from the field. But he still was trying to create chances for his teammates and ended with seven assists.
He has been consistent so far on offense, and that has helped the Lakers to be the second best in the league when it comes to efficiency. They are now at the top of the Western Conference already and will be aiming to stay there like they did last season. The Lakers need LeBron to be at his best and also get the best out of his teammates to be able to go for the title once again.
ADVERTISEMENT
Article continues below this ad