"Pissed Me Off": LeBron James Dejected After Receiving Just 16 First Place MVP Votes
Published 09/19/2020, 1:33 AM EDT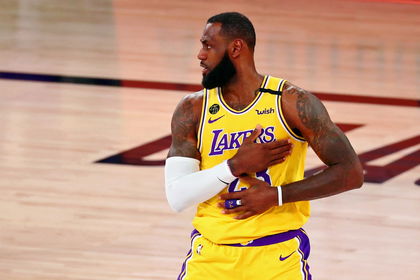 ---
---
The final regular-season award of the 2019-20 season was given earlier today. Bucks star Giannis Antetokounmpo became the first player since Stephen Curry to win back-to-back MVPs. He won it over Lakers star LeBron James, who was unhappy about how the voting went down.
ADVERTISEMENT
Article continues below this ad
Following the Lakers win over the Nuggets in Game 1, LeBron expressed his disappointment in the post-game interview. He said, "It pissed me off. That's my true answer. It pissed me off because out of 101 votes, I got 16 first-place votes. That's what pissed me off more than anything. Not saying the winner wasn't deserving or anything, but that pissed me off."
ADVERTISEMENT
Article continues below this ad
Later, he complained about the inconsistency of the criteria of voting. He said, "I'm not gonna sit up here and talk about what the criteria should be or what it is. It's changed over the years since I got into the league, I know that. Sometimes it's the best player on the best team, sometimes it's the guy with the best season statistically. Giannis had a hell of a season, I can definitely say that."
"I don't know how much we are really watching the game of basketball or are we just in … the narrative."

LeBron explained why he thinks the NBA awards voting scale is "a little weird." pic.twitter.com/gSbGe9oplC

— ESPN (@espn) September 19, 2020
Is LeBron James correct about the criteria inconsistency?
The two MVP awards that Giannis has won have been because he was the best player on the best team in the league. This has been the general criteria for most seasons. He beat LeBron with better stats and the overall team record too.
But in the last decade, three players have won without being on the best team in the league. Starting from LeBron himself back in 2012, to Kevin Durant in 2014, and finally Russell Westbrook in 2016.
Out of these, Westbrook's MVP is the most criticized one.
ADVERTISEMENT
Article continues below this ad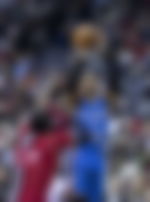 He averaged a historic triple double, a feat that was last achieved by Oscar Robertson back in the 1960s. But the argument against him was that he "stat-padded" his way to the award. He also shot a below-average field goal percentage, with just 42%. And finally, his team was the sixth seed, making him the lowest seeded MVP since Moses Malone won it in 1982 as a sixth seed.
Although LeBron is correct about the inconsistency, it is a regular season award and Giannis beat him in the regular season. But the way he is playing, he is on his way to get the more valuable silverware.
ADVERTISEMENT
Article continues below this ad