Lakers Teammate Believes Anthony Davis will Win MVP Ahead of LeBron James
Published 12/04/2020, 2:05 AM EST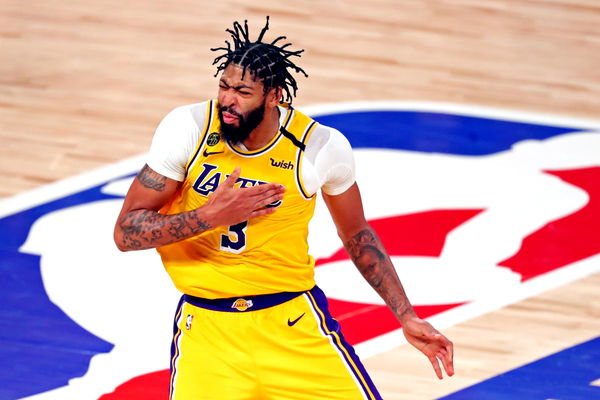 ---
---
During the 2017-18 MVP voting, Anthony Davis finished third. He had a stellar season with the New Orleans Pelicans, but he lost to the scoring champion, James Harden. But in the upcoming season with the Lakers, teammate Jared Dudley is putting his money on AD to win it.
ADVERTISEMENT
Article continues below this ad
"I'm expecting AD to go for the MVP," Dudley said. "I'm expecting him to set the tone. We know LeBron, his years playing in this league, and the accolades he has, but AD doesn't have some of those accolades. He has the talent, he has the determination, so I'm expecting AD to set the tone early. There might be games he has to miss on back-to-backs, that's okay, but he's 27, he should have been Defensive Player of the Year. He's the future, and he's the now."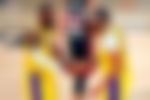 Last season, AD finished 6th in the MVP voting, while teammate LeBron James finished 2nd. But Dudley believes Davis can jump ahead of LeBron for the upcoming season.
ADVERTISEMENT
Article continues below this ad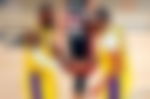 Does playing alongside LeBron James hamper Anthony Davis' chances at MVP?
The last time there were two serious MVP candidates on the same team, it was coincidentally at the Lakers. Kobe Bryant and Shaquille O'Neal finished 3rd and 5th respectively, during the 2002-03 season. They pushed each other to greatness and were two of the best players in the league at that time.
AD and LeBron are very similar to them. By virtue of being the best player in the league, LeBron is automatically in MVP conversations every season. So could this hamper Davis' shot at his first MVP award?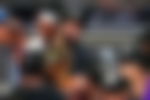 LeBron might be getting older, but he is showing no signs of stopping. He is expected to have a great season and will receive MVP votes. It is very likely that Davis will outperform James, but the media bias for LeBron will affect Davis' campaign.
ADVERTISEMENT
Article continues below this ad
But when it comes to playing together on the court, playing alongside LeBron is only going to boost Davis' performance. The four-time MVP knows how to get the best out of his teammates. Last season, LeBron made Davis' job simple by creating the best chances for him and helping him to dominate the opponents, especially in the paint.
So there is a very good chance that Dudley's prediction will come true and Davis will win his first MVP trophy.
ADVERTISEMENT
Article continues below this ad