Los Angeles Lakers Teammate Defends LeBron James Over Special Treatment Controversy
Published 07/30/2020, 10:43 AM EDT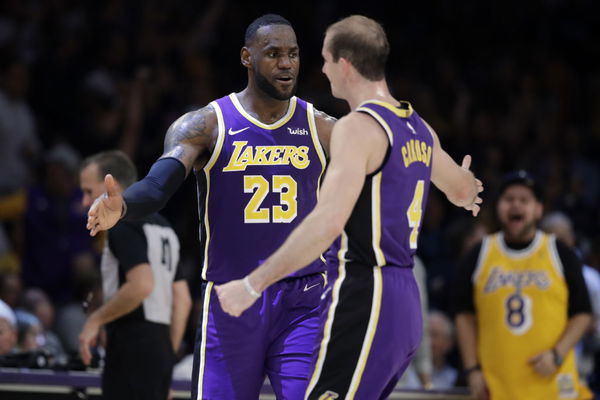 ---
---
To protect their players from the coronavirus, the NBA came up with the Orlando bubble. It is just a figurative bubble, but with many restrictions in place, it has become one of the safest spots in the country. A few days ago, Pelicans veteran JJ Redick pointed out that some superstars have been getting better facilities than the rest. So are stars like LeBron James and Giannis Antetokounmpo enjoying special treatment?
ADVERTISEMENT
Article continues below this ad
Los Angeles Lakers teammate Alex Caruso denied these rumors. "I mean, (LeBron's) right down the hallway. He's like… he's on the other side of the elevators. There's like half our team over here, half our team's over there. I don't think… if he is, it's not that much different," Caruso said.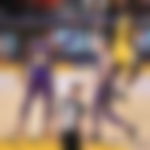 ADVERTISEMENT
Article continues below this ad
Caruso says LeBron James isn't in a presidential suite
"I don't think we have any presidential suite," said Caruso. "I walked down the hallway and there's no sign on the door that says presidential suite. So if he is, they're doing a good job of covering it."
This comes after Redick said superstars were being treated differently. Making an appearance on Global Kid Power Hour with Vedant Gupta, Redick said he had seen videos of stars getting better rooms. "I've seen videos of a couple of superstars rooms at other hotels, and let me tell you that the bubble experience is not the same for everyone," JJ Redick said on Sunday.
Redick could be right. A couple of weeks ago, Damian Lillard celebrated his 30th birthday. So his teammate and friend, CJ McCollum, decorated his door. Though the NBA shared this picture, they hid the "Presidential Suite" imprinted on the door. But when McCollum had shared the picture, it was clearly visible.
Houston Rockets guard Austin Rivers had also talked about LeBron getting a better accommodation. He said, "Bron ain't staying where we staying man."
The NBA officially kicks off tonight, and the Lakers take on the Clippers in the second game at 9 pm. With the Clippers missing Lou Williams, Montrezl Harrell, and Patrick Beverley, the Lakers will be keen to pile on to their misery.
ADVERTISEMENT
Article continues below this ad
Sources:
Lakers Guard Debunks Claims About LeBron James Receiving Special Treatment In Orlando Bubble
ADVERTISEMENT
Article continues below this ad