Sacramento Kings Camp In Trouble? Trade Saga Takes New Turn As De'Aaron Fox's Father Chimes in
Published 01/04/2021, 8:03 AM EST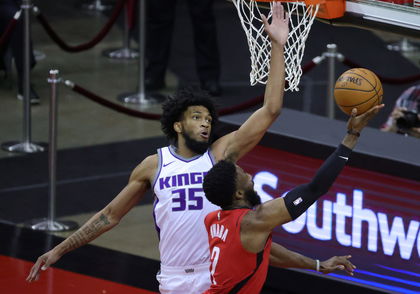 ---
---
Every parent wants the best for their child, but they take different approaches to ensure that it happens. In Sacramento Kings' center Marvin Bagley III's case, his father took a slightly extreme approach. A few days ago, he tweeted "Please trade my son ASAP," after the Kings' loss to the Rockets.
ADVERTISEMENT
Article continues below this ad
ADVERTISEMENT
Article continues below this ad
It was the disastrous game from his son that contributed to their loss. Bagley had just four points and eight rebounds after he shot 1-9 from the field. He has been playing just 25 minutes per game since his poor efficiency cannot be trusted in the clutch moments.
A couple of days later, a Kings beat writer Tim Maxwell posted a tweet comparing Bagley's father who asked for a trade to Richaun Holmes' mother, who tweeted about how the team needed Tyrese Haliburton. Kings star De'Aaron Fox's father replied to this tweet and wrote a simple message: "Trade him."
This saga has gone from bad to worse as other players and their parents also seem tired of the drama.
What do the Sacramento Kings do in this situation?
The Kings drafted Bagley in 2018 with their 2nd overall pick. They picked him over much better players like Luka Doncic and Trae Young.
One could argue that they already had Fox and Buddy Hield, so they didn't need another guard. Therefore, they thought Bagley was the perfect option.
But neither have the Kings been able to get the best out of him, nor has he shown any star potential since arriving. Bagley has also missed a lot of games due to injury this early into his career.
ADVERTISEMENT
Article continues below this ad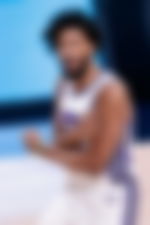 So, they could try to ship him off instead of building negative energy in the locker room. In the off-season, they pulled off a move to bring in Hassan Whiteside on a minimum deal. But he has played just 11.6 minutes per game for them so far. Offloading Bagley could ensure more minutes for Whiteside who has proven to be a solid big man in the league.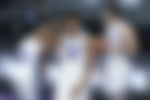 The Kings have their best team in recent years and could potentially make the playoffs. Hence, they should do the best to ensure that, and if needed, trade away players who don't want to be a part of the team.
ADVERTISEMENT
Article continues below this ad