Michael Jordan Admits Kobe Bryant Was Tougher Than Him
Published 05/11/2021, 9:22 AM EDT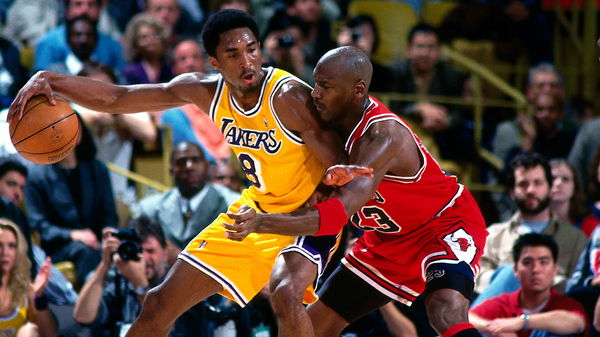 ---
---
In a few days, Los Angeles Lakers legend Kobe Bryant will be inducted into the Naismith Hall of Fame. His idol and six-time NBA champion Michael Jordan will be the presenter for Bryant. He is the perfect choice for the role, since Kobe idolized Jordan since he was young.
ADVERTISEMENT
Article continues below this ad
Many players have tried to emulate Jordan, but no one did it better than Kobe. Not only did he try to follow in his footsteps, but he also did his best to outdo him. He came pretty close and ended his career as the best shooting guard of all time, just behind Jordan.
In a recent conversation with ESPN, Jordan agreed that they both were similar. But then he also mentioned how Kobe was tougher than him because of the criticism he drew from copying Jordan.
ADVERTISEMENT
Article continues below this ad
"His style of play was identical to mine," Jordan said. "He stayed true to his course, and I respect that… He was a mentally tough kid, maybe even tougher than I was. Remember, the people who followed me, my fans, didn't like that he was trying to copy what I had done."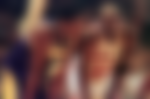 Michael Jordan: Not just an idol but also an older brother to Kobe Bryant
ADVERTISEMENT
Article continues below this ad
Right from the time Kobe entered the league, he was as competitive as it got. Despite being an 18-year-old bench player, Bryant wanted to take on the best because he felt he was the best. The Last Dance showed why Jordan liked him- they had a similar drive, and unlike others, Kobe wasn't intimidated by Jordan.
Their on-court bouts slowly turned into an off-court friendship and eventually, they became brothers. Many people couldn't believe that two of the most competitive players of all-time could be so close. But Jordan was always there for him as a friend, brother, and a mentor. They also shared the same trainer: Tim Grover. But they set all of this aside when they faced each other on the court.
ADVERTISEMENT
Article continues below this ad
When Kobe passed away in January 2020, Jordan had one of the most emotional speeches during the Bryant's tribute. Their relationship then resembled a teacher losing his greatest student. And now, in a few days, Jordan will be on the podium once again to speak about Kobe. It will definitely be emotional again as Jordan presents Kobe his posthumous Hall of Fame induction.