Michael Jordan: All the Time He's Cried or Gotten Emotional in Public
Published 05/14/2021, 2:43 PM EDT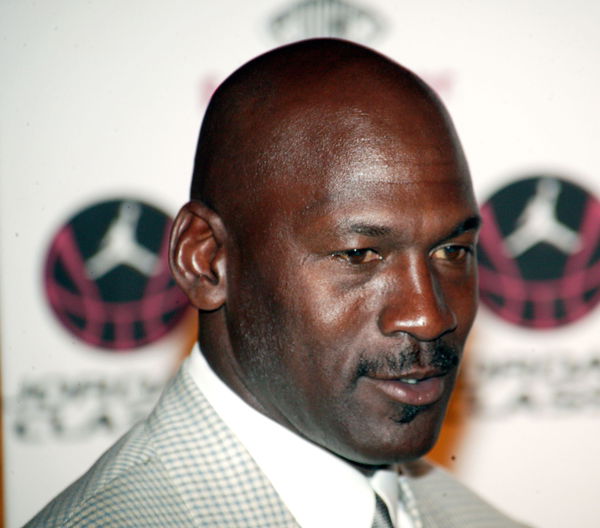 ---
---
The crying Jordan meme is one of the most famous NBA memes currently. However, only a handful of fans are aware of its origin. It all started 11 years ago when Michael Jordan was finally being inducted into the Hall of Fame.
ADVERTISEMENT
Article continues below this ad
After playing two seasons with the Washington Wizards, Jordan retired for the 3rd and final time in 2003. He had to wait until 2009 to finally be inducted into the Hall of Fame.
As soon as he came to the podium, Jordan couldn't hold back his tears. It was during these moments that Associated Press photographer Stephan Savoia captured the iconic picture.
ADVERTISEMENT
Article continues below this ad
In 2009, there were no memes. But 3 years later, it slowly started to become one. It was used with a caption mocking Jordan's decision to buy the Hornets who were rock bottom at that time.
It has been a decade now but the Jordan crying image is still a regular feature in basketball memes.
When Michael Jordan was brought to tears by Kobe Bryant
Last year, the basketball world lost an icon when Kobe Bryant passed away. He was a hero to people across the globe, but for Jordan, he was a younger brother.
Kobe came into the league wanting to be like Jordan, and His Airness took him under his wing. From a mentor and mentee relationship, they slowly became brothers.
So when Jordan had to speak during Kobe's memorial, it was an extremely emotional moment for him. So naturally, the tears flowed and there was no stopping them.
But this time, midway through his speech, Jordan brought up the previous crying meme. He said, "Now (Kobe's) got me, I'll have to look at another crying meme."
In an environment drenched in sadness, Jordan's light-hearted comments brought a smile to peoples' faces. And fans across the world united on various social media platforms to unanimously decide that this Jordan crying photo will not be a meme.
ADVERTISEMENT
Article continues below this ad
The first time Jordan was caught crying on camera
On June 16, 1996, Jordan led the Bulls to their 4th championship with a win over the SuperSonics. It was his first title since his father passed away, and it came on Father's Day.
It was a very emotional moment for him, and he broke down in the locker room. That showed the humane side of Jordan in the most explicit manner. He certainly made his father proud with that title win.
ADVERTISEMENT
Article continues below this ad