Lakers Assistant Coach Reveals That LeBron James Insisted to Guard Jimmy Butler in NBA Finals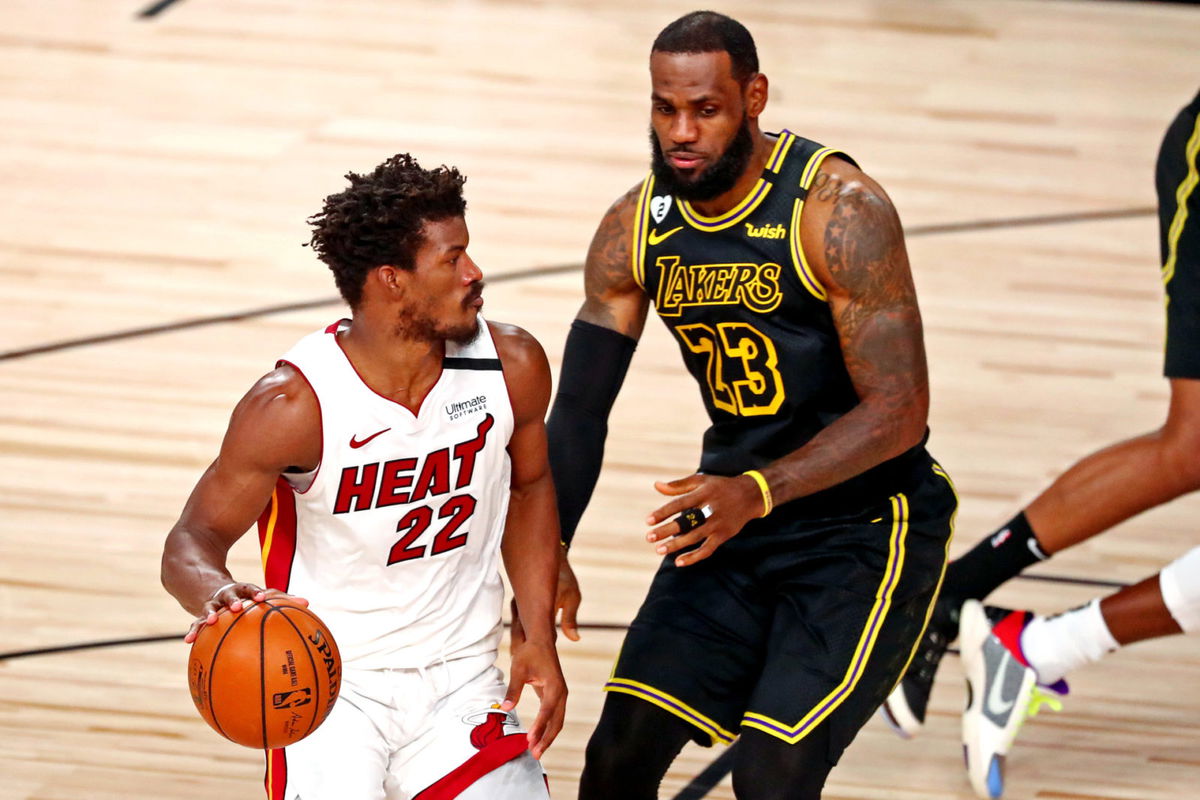 The best players always want to take on the hardest challenges to prove they belong at the top. After Jimmy Butler had a monster 35 point triple-double in Game 5 of the NBA Finals, Los Angeles Lakers assistant coach Mike Penberthy revealed that LeBron James insisted that he be allowed to guard Butler in the next game.
Penberthy said, "Game 6, we sat down. We had a game plan set in place. We turned on the video. LeBron says, "Coach, I want to guard Jimmy [Butler]. I feel like I need to match up with him the whole game. I don't want anybody else to guard him, I want to guard Jimmy Butler."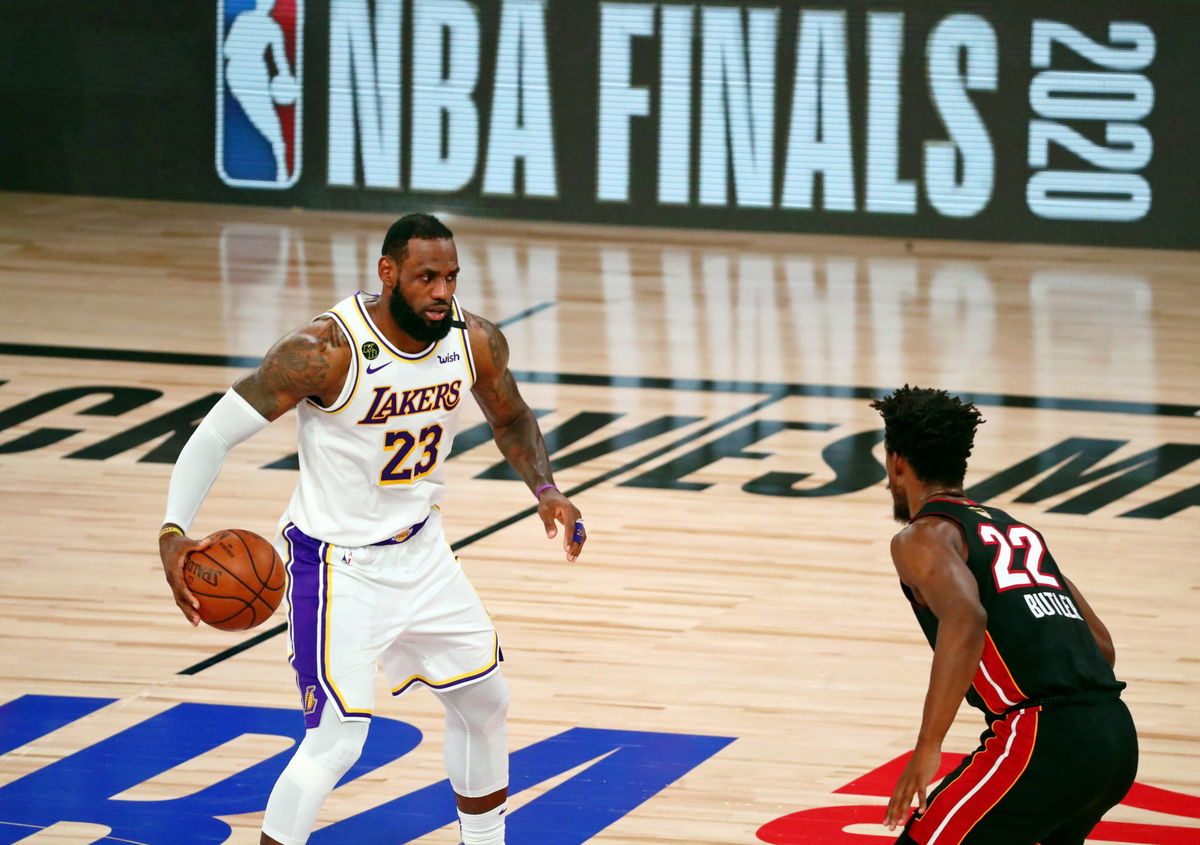 Penberthy was left impressed by this. He said, "That's leadership in a nutshell right there. You just basically said, 'I'm going to be the best player in the game and I'm gonna guard the other team's best player and that's what we're going to do.'
So, that tells you a little bit about him. He was going in that morning to say, 'I got Jimmy Butler and I'm going to play 48 minutes if I have to.'"
ALSO READ – Miami Heat Teammate Duncan Robinson Details How Much Jimmy Butler Cares for His Teammates
LeBron James: Leading from the front
When the Heat played the Bucks, Butler wreaked havoc. But despite that, the Bucks best player and DPOY, Giannis Antetokounmpo, didn't guard him the entire series. He said that he was simply following his coach's instructions. But he was criticized a lot by analysts for not stepping up and taking on the initiative, which eventually led to the Bucks being eliminated.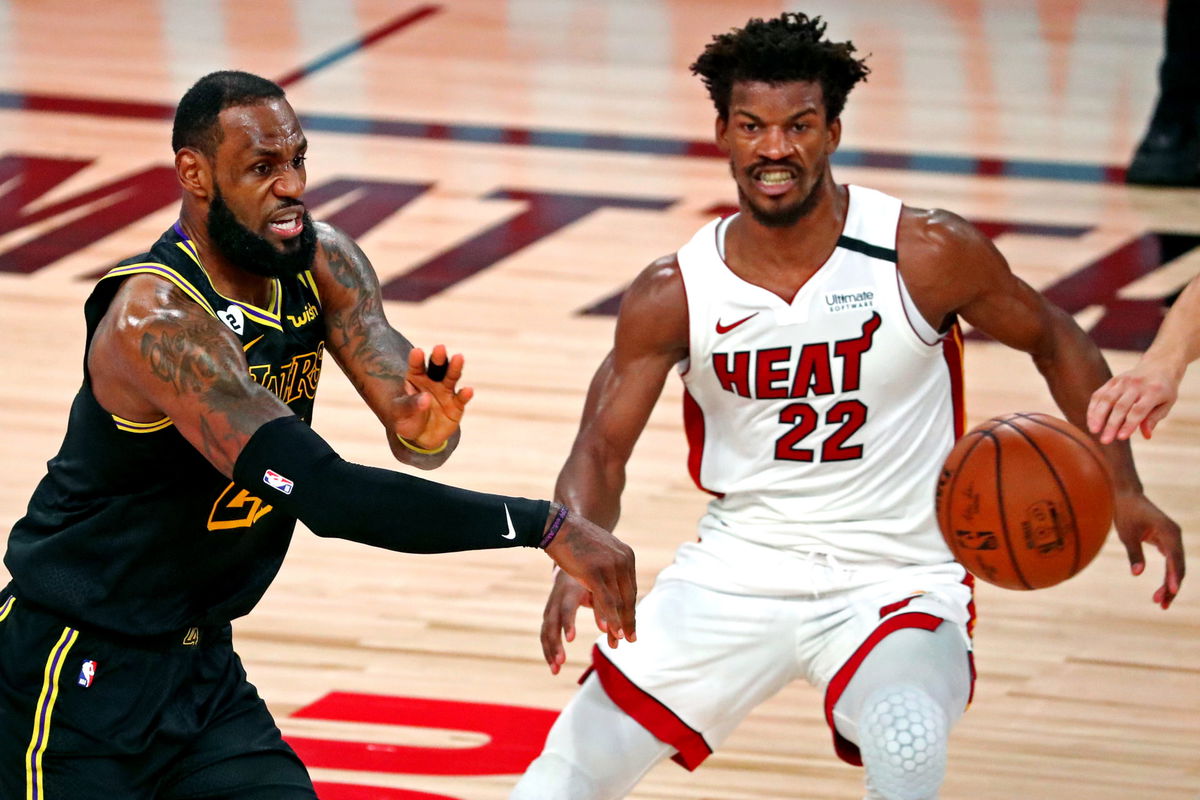 Through the first five games, LeBron wasn't guarding Butler either. But after that 35 point bomb in Game 5, LeBron decided it was time to close out the series. And it worked out perfectly. From 35 in the previous game to 12 in the next, LeBron restricted Butler to just 10 shots in the whole game.
LeBron has always been one of the best leaders in the game. Even when his teammates are struggling, he doesn't lose his cool. This was evident in Game 5 when the rest of the Lakers had a hard time. And he was rewarded when the whole team rallied behind him in Game 6, as the Lakers beat the Heat in six games, to take home the Larry O'Brien championship trophy after a decade.
ALSO READ – "People Get So Bored With Seeing Greatness": Lakers Teammate JR Smith Baffled With Disrespect to LeBron James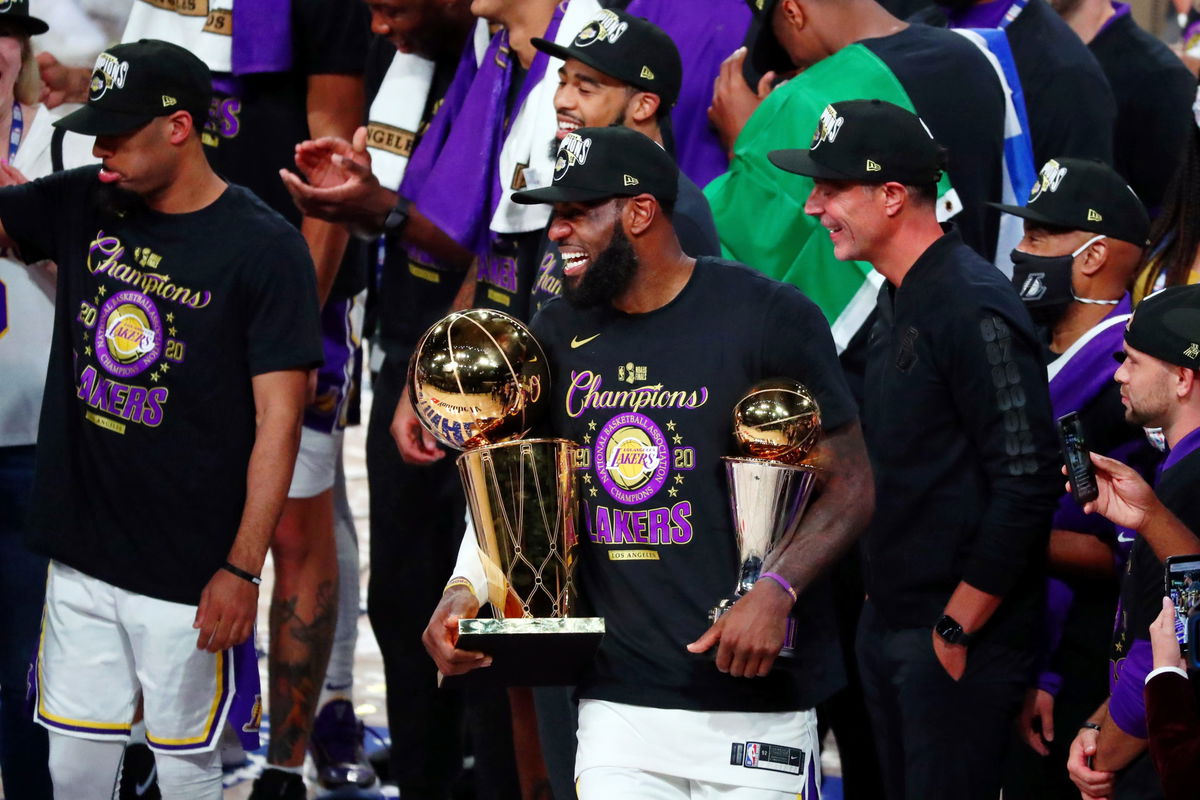 Get notified about breaking news and watch highlights on the go; join the Arena on NBA Hoops