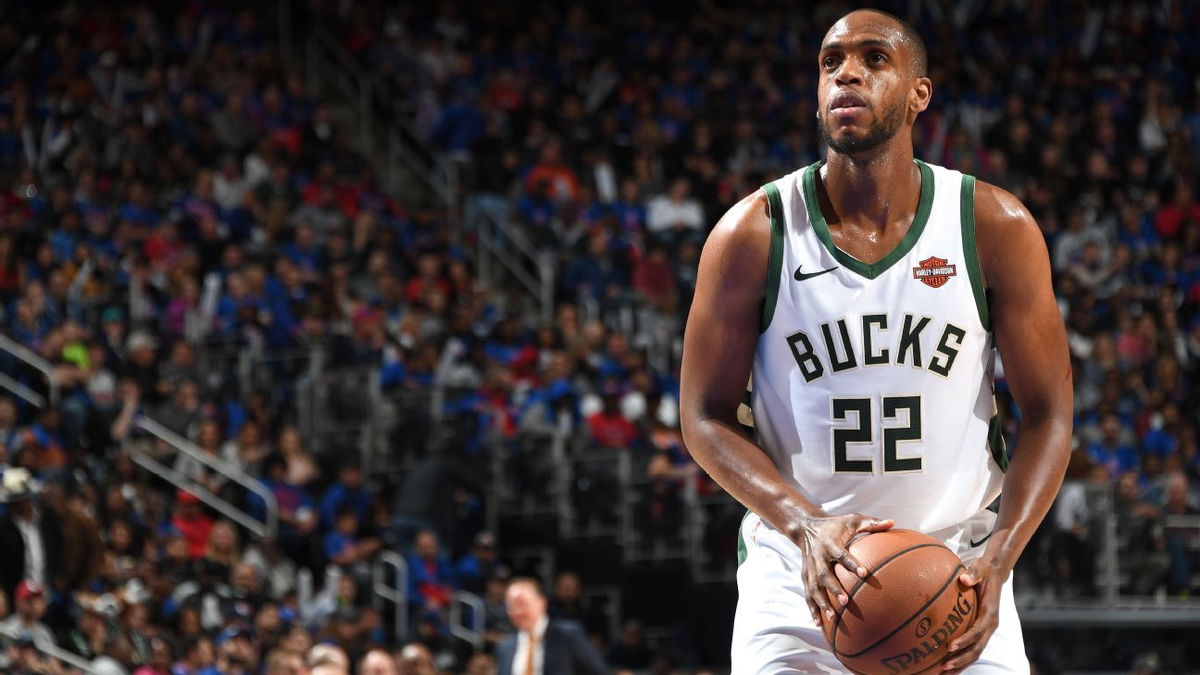 When the Milwaukee Bucks gave Khris Middleton the max in the 2019 Free Agency, they were heavily criticized. After arriving in Milwaukee in 2013, he immediately showed off his sharpshooting and proved to be a reliable scorer. Now his amazing scoring ability is transforming into records. After an impressive game against the Rockets, Middleton became only the 5th player to join the 50/40/90 club while averaging over 20ppg.
The 50/40/90 club is the hallmark of an elite shooter. The criteria are to shoot at least 50% from the field, at least 40% from three, and at least 90% from the free-throw line. Only eight NBA players have had recorded such number, but only four of them have done while averaging over 20 points per game. Middleton is the latest.
Khris Middleton joins elite company. 👀 pic.twitter.com/SNUjxWOCDk

— Hoop Central (@TheHoopCentral) August 3, 2020
Can he be the second star for the Milwaukee Bucks?
The Bucks management thought he could be the second star in Milwaukee. That's why they tied him to a five-year, $178 million contract in the summer. No other team would have forked out a huge contract like that for Middleton. However, he is proving his worth slowly. He may not be as good as other players with similar deals. But he has shown he is the perfect partner for Giannis Antetokounmpo.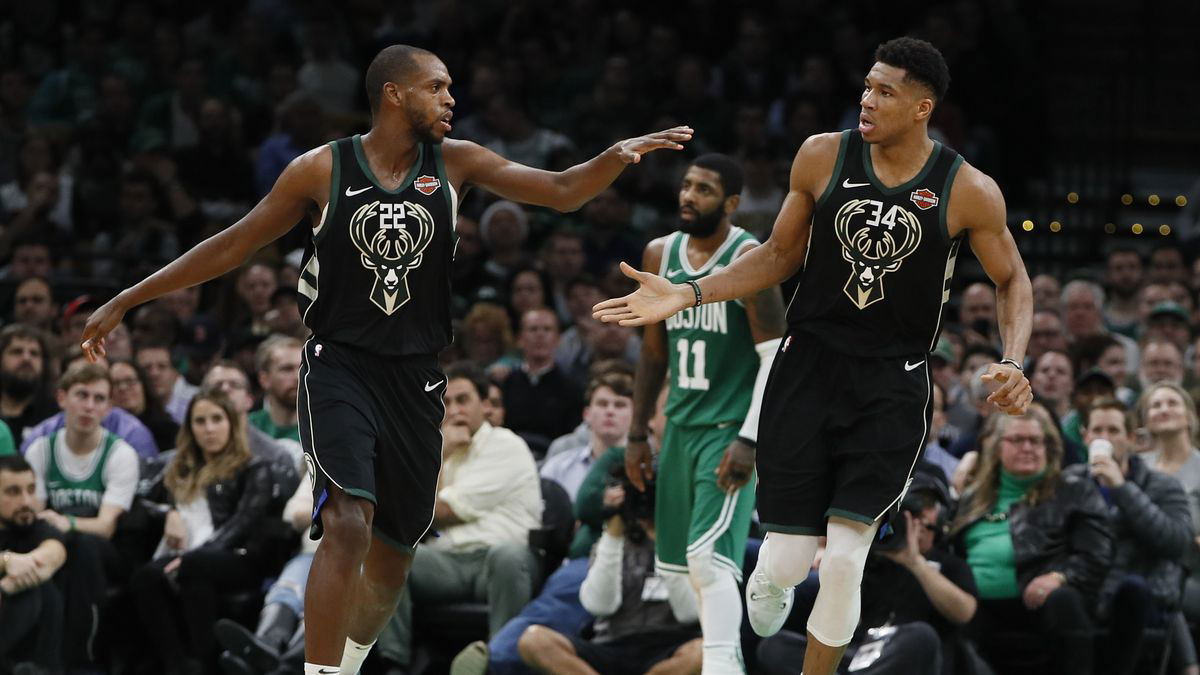 Giannis has almost everything in his game, except the three-ball. So Middleton's outside shooting threat is a perfect complement to Giannis who revels in scoring inside. He is also a great pick and roll partner for the Greek Freak since he can shoot from anywhere and can also create his own shot.
With every game, he has shown that he can do much more than just be a perimeter threat. He has also stepped up as a leader and will be key in the Bucks run to their first title since 1971.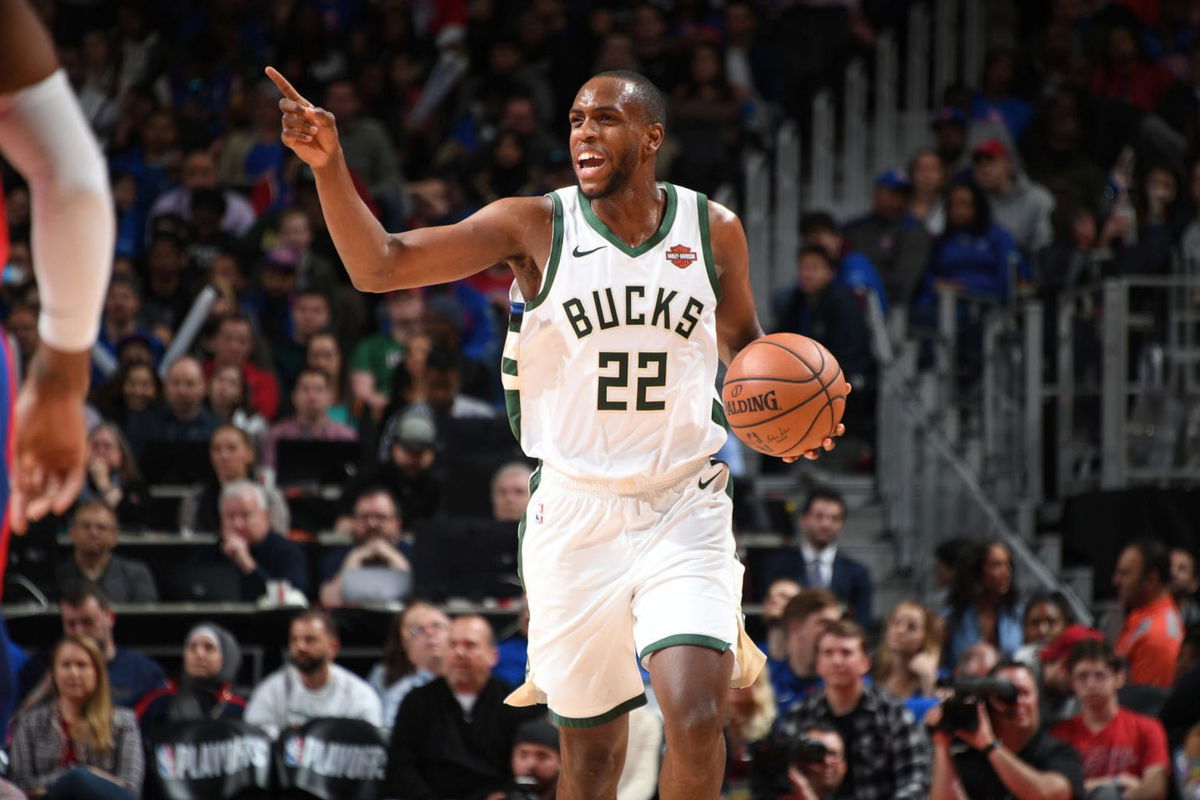 After a disappointing loss against Houston, the Bucks now go against the weakened Brooklyn Nets on Tuesday. The Bucks need to improve their perimeter defense as they go ahead into the playoffs after they allowed a record-tying 61 threes against the Rockets. Coach Mike Budenholzer will be hoping to have Eric Bledsoe return soon. They will be on a mission to replicate their regular-season success in the post-season after last year's failure.
Sources:
Khris Middleton on Basketball Reference