Why Giannis Antetokounmpo Will Miss Out on MVP Despite Improved Individual Campaign
Published 05/05/2021, 11:30 AM EDT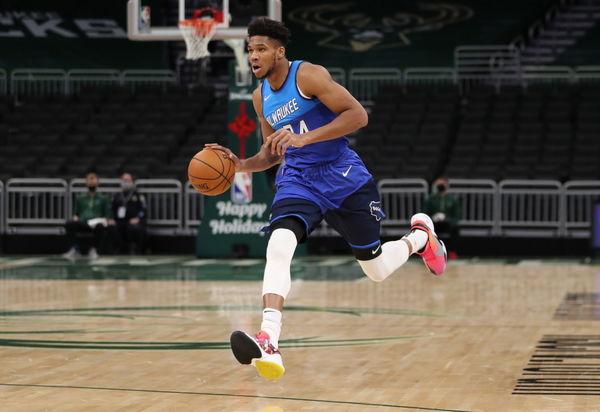 ---
---
The last few seasons have had some intense MVP campaigns. However, it had just been a contest among two players. In the last two seasons, Giannis Antetokounmpo beat LeBron James and James Harden. But this season is a different story.
ADVERTISEMENT
Article continues below this ad
The current favorite to win the award is Nikola Jokic, but players like Stephen Curry, Joel Embiid, James Harden, Chris Paul, and Giannis are closely trailing him. But with the other players getting so much attention, many have ignored the improved campaign from the Greek Freak.
The reigning MVP Giannis is having another excellent season with the Bucks. While the Bucks have not been at their dominant best, Giannis' performance has been out of his world. He has improved in multiple stats categories and is also doing a lot more on the court. But despite this, it is unlikely that he will win his third consecutive MVP.
ADVERTISEMENT
Article continues below this ad
Voter fatigue and the need for a new story
The worst and the biggest factor for Giannis being overlooked is voter fatigue. It is cruel that players are actually suffering from their success, and this is the result of it.
LeBron James and Michael Jordan are the two biggest victims of voter fatigue. After a point, voters were tired of seeing them win repeatedly, so they choose a new player. Giannis is likely to suffer from this too after winning the last two MVPs. Voters have seen him on the podium already, and now they want someone else with a better story.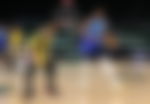 A player like Joel Embiid or Nikola Jokic winning it would serve well for these stories. Embiid is a traditional big who some feel is playing in the wrong era. So if he wins it, it will be huge. As for Jokic, a second-round pick going all the way to MVP sounds like a farfetched dream. But maybe not anymore.
Giannis Antetokounmpo doesn't have the same impact as Nikola Jokic
There is no doubt that Giannis is one of the best players in the league. His individual stats and team record speak for him. However, his impact on the team isn't the same as what Jokic is doing for the Nuggets. After picking up on the defensive end recently, Jokic is everywhere on the court for the Nuggets. Scoring, rebounding, playmaking, and defending, he is doing it all.
ADVERTISEMENT
Article continues below this ad
Jokic's Nuggets also have a better record than the Bucks, and he is doing this without any All-Star teammates. Giannis has two former All-Stars on the team who are still in their prime.
This is why, despite Giannis' brilliance, Jokic deserves to win the MVP instead.
ADVERTISEMENT
Article continues below this ad