"My Hero": Nets Head Coach Steve Nash Reveals He Grew Up Idolizing Michael Jordan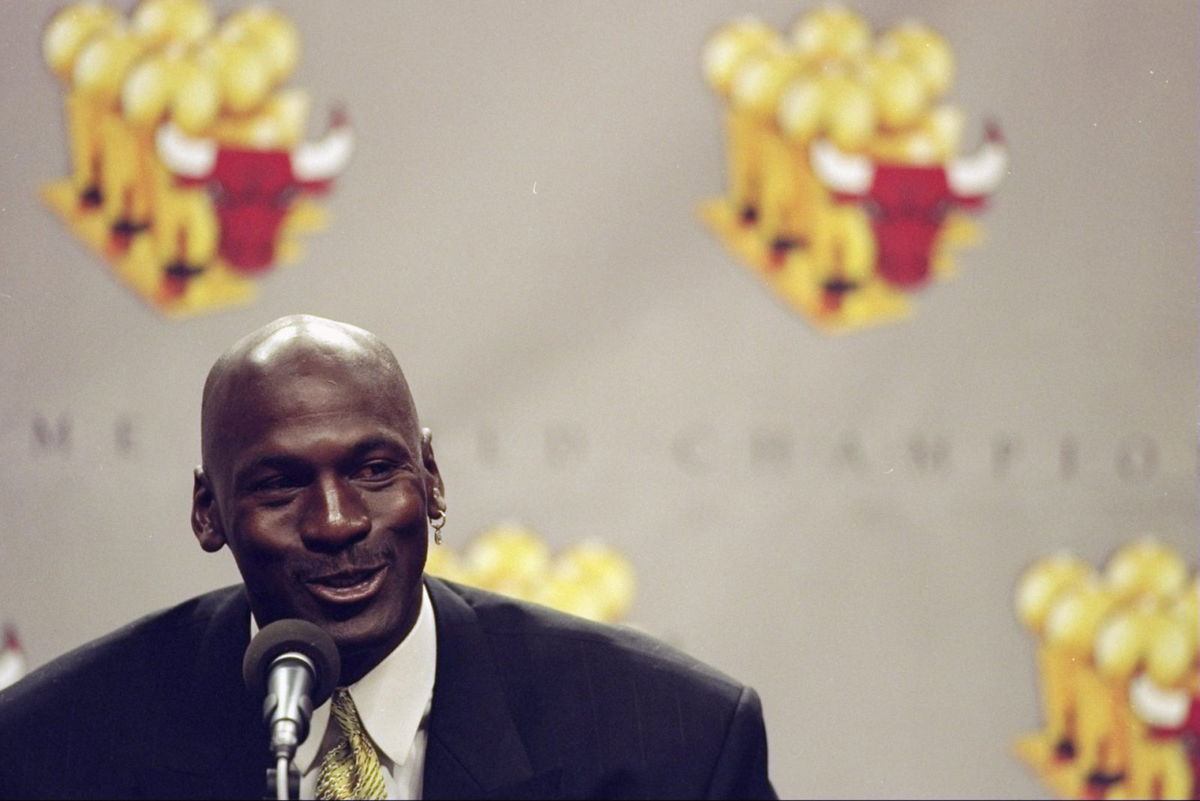 Almost every player making their debut in the late 90s and early 2000s grew up idolizing Michael Jordan. Among those players is two-time MVP Steve Nash. The Canadian entered the league in 1996 when Jordan had just won his fourth title.
During an interview with Ian Eagle, Nash was asked to name the toughest player to guard. He replied, "I don't know about the toughest person, but I did play against Michael Jordan. Got switched off on him a few times. He was my hero as a teenager as a teenager. So that was, to me, very special and basically impossible to cover."
A few minutes later, Nash also revealed that he had a poster of Jordan while growing up.
When Steve Nash asked Michael Jordan for his shoes
During a Bulls vs Suns game in 1996, a rookie Nash asked Jordan if he could get his shoes. The excited youngster couldn't even wait for the game to be over.
"As a rookie, it was like that moment where I was like, 'Holy sh*t, MJ just scored on me,'" Nash told Ernie Johnson. "'He's letting me have it in a fun way. This is unbelievable.' And all I could think of was Chucky Brown got his shoes… So I turn, I laugh and I go, 'Can I have your shoes after the game?'"
"You were at a slight disadvantage." – Michael Jordan

"Can I have your shoes after the game." – Steve Nash@SteveNash shares his own MJ story from his rookie year in 1996 on today's #NBATogether with Ernie Johnson (@TurnerSportsEJ). pic.twitter.com/lwSulHVxZ7

— NBA (@NBA) May 12, 2020
Nash had four duels with Jordan during his time with the Suns. He was able to taste victory just once, as the six-time MVP proved he was too good to beat.
ALSO READ – "He Would Have Been More Closed Off": Former NBA Champion Reflects on Michael Jordan's 'Twitter Era' Comments
Will Nash find success in Brooklyn?
While Jordan had a successful playing career in the NBA, his tenure as an owner has been miserable. The Hornets have become a lottery team and last year they let their best player, Kemba Walker, walk away in Free Agency.
Although he is in a much different role, Nash will be hoping his post-playing career has more success than his idol's. He already has a very talented team at his hands, and he just needs to push them and help them achieve their potential. He may not have won a ring in his playing career, but he will certainly be hoping to get one as a head coach.
— Brooklyn Nets (@BrooklynNets) October 27, 2020
ALSO READ – Brooklyn Nets Coach Steve Nash Reveals His Big Intentions Ahead of Next NBA Season
Get notified about breaking news and watch highlights on the go; join the Arena on NBA Hoops