Mychal Thompson Believes Blake Griffin Acquisition Makes It Tougher for Lakers to Beat Nets
Published 03/08/2021, 11:30 PM CST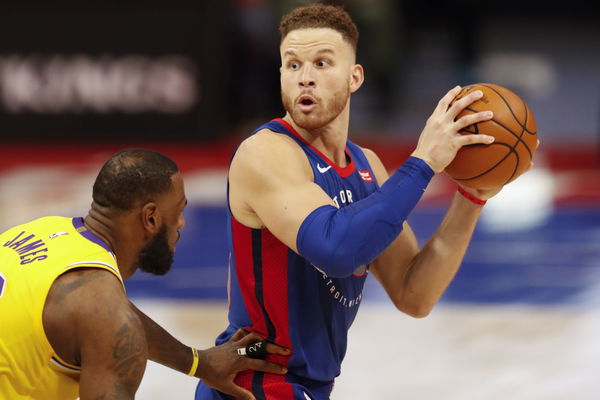 ---
---
The Brooklyn Nets became arguably the strongest team in the team after trading for James Harden. They feared the Kevin Durant and Kyrie Irving wouldn't have been enough to beat the Los Angeles Lakers. So they capitalized on Harden's situation to add another MVP. They have now made another huge addition to the team after signing Blake Griffin.
ADVERTISEMENT
Article continues below this ad
The six-time All-Star was on the Pistons who gave him a buyout so he could join any team. There were a few other teams interested in signing him, but the Nets were the favorites from the start. His friendship with DeAndre Jordan along with the possibility of getting his first ring would have attracted Griffin.
While he may not be the same player he was a few years ago, on his day, he is still dangerous. Former Lakers champion Mychal Thompson recently tweeted about this and wasn't too happy being a Lakers fan.
ADVERTISEMENT
Article continues below this ad
Gosh Darnit…the Nets just got harder for my Lakers to beat in the Finals…Griffins a great addition…Dag Nabbit!!

— Mychal Thompson (@champagnennuts) March 8, 2021
Will adding Blake Griffin help the Nets topple the Lakers?
After the Nets added Harden, they became the best offensive team in the league. But at the same time, for the first couple of weeks, they also became the worst defensive team in the league. The loss of Caris LeVert, Jarrett Allen, and Taurean Prince hit them on defense. But gradually they have become a better team on the defensive end as well.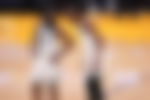 That trade cost them their depth in the big man department. That is why they have brought in Griffin who, like Thompson mentions in the comments, can be a physical presence in the paint.
The biggest concern for the Nets will be if he still has some athleticism left, which was the best attribute in his prime. From being the best dunker in the league some years back, Griffin has now gone over a year since he has dunked. There are many rumors he didn't play to his full ability with the Pistons because he wanted to leave. So it will be interesting to see how he plays with the Nets.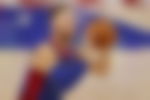 With a trio of Durant, Harden, and Irving combined with Griffin, the Nets will be expected to beat the Lakers. But they will also have the most pressure there has been on a 'super team' which is tough to deal with.
ADVERTISEMENT
Article continues below this ad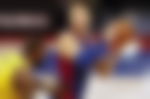 ADVERTISEMENT
Article continues below this ad