Mychal Thompson Gives Positive Update on Son Klay Thompson's Recovery From Injury
Published 03/23/2021, 11:51 PM EDT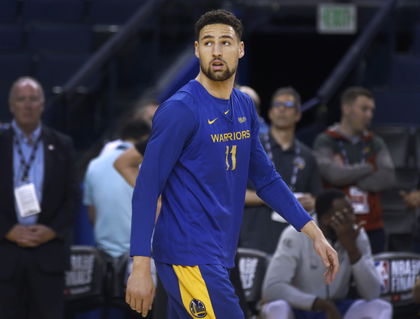 ---
---
In preseason predictions, the Golden State Warriors were among the competing teams. But an injury to Klay Thompson put them at the other end of the spectrum. Many believed they would be a lottery team without him. Although they are doing better than that right now, fans are eagerly waiting for Thompson to return.
ADVERTISEMENT
Article continues below this ad
Klay's father, former NBA champion Mychal Thompson, had a positive update regarding Klay's current status. He said, "He's doing well. Rehab's coming along and he's in a good frame of being around the guys. In a few months, he'll be back out there doing full basketball activities."
ADVERTISEMENT
Article continues below this ad
Thompson has already returned to the court with some minor shooting drills. The Warriors posted a video on Twitter recently, which showed that Klay's jumper is still intact. According to Thompson, his corner three is still "pure water."
In the video, one can see how badly Thompson wants to return and how frustrated he got with just one miss after 12 makes in a row.
Where will the Warriors finish this season without Klay Thompson?
The Warriors are currently in the ninth spot in the Western Conference. They are likely to stay around that position, and won't be expected to go beyond the playoffs if they end up qualifying for it. They have looked like a playoff team at times, but that was also because of the poor form of other teams in the West.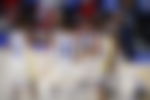 Curry's injury only makes it tougher for them, and there is still no timeline for his return. The Warriors' record is only going to get worse till he comes back. They have a couple of winnable games upcoming, but the whole team will have to step up to get the victory. If they lose, they could go further down the standings, as the Grizzlies and the Pelicans are gaining momentum.
So it won't be surprising to see the Warriors finish 10th or 11th.
Will Klay return to his 100% next season?
ADVERTISEMENT
Article continues below this ad
With this season's injury, Klay is on his way to miss two straight seasons of basketball. Very rarely do players return healthy after such incidents.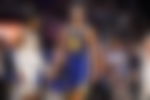 But Klay is one of the greatest shooters of all-time. His injury may affect his athleticism at the most, and he may not be fluid with his off-ball movement. But he will still be a deadly 3&D player for the Warriors at least, and will definitely help them return to contending next season onwards.
ADVERTISEMENT
Article continues below this ad