NBA Analyst Details Why the New York Knicks Need to Avoid Playoffs This Season
Published 04/09/2021, 12:30 AM EDT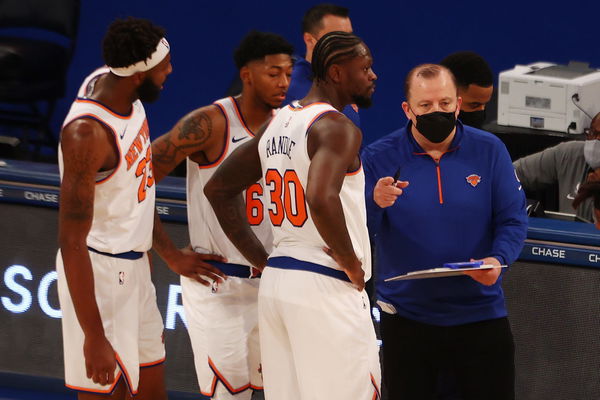 ---
---
The New York Knicks fans would be ecstatic this season with the team's performance so far. Although recent results haven't been the best, their team is still in a playoff spot. So, would finishing as a playoff team count as a successful season for the Knicks?
ADVERTISEMENT
Article continues below this ad
ESPN's Brian Windhorst disagrees. According to him, the team still has a long way to go before they become a playoff team. So, he had an interesting take on the situation.
"If they touched the play-in tournament but then ended up in the lottery and a chance to get a top 4 pick," Windhorst said while explaining his idea of a successful season for the Knicks. "I know that's not what Knicks fans or Tom Thibodeau or the players or the organization are thinking. But this team needs more talent. In this draft, being able to get in that top four would be huge for them.
ADVERTISEMENT
Article continues below this ad
"I'd love to see playoff games back at the Garden, but I don't want to see a mediocre Knicks team. I want to see a great Knicks team."
This comes just a day after the heartbreaking loss they had against the Celtics. It was a close two-point loss, and fans will feel they should have won. That win also allowed the Celtics to overtake them in the standings.
Is Windhorst right about the New York Knicks needing more talent to be a great team?
The Knicks last made the playoffs in 2013. Carmelo Anthony was their star at that time, and he had a superb campaign to lead them to the postseason.
He also had capable players like J.R. Smith and Tyson Chandler with him. They won 54 games, but unfortunately, couldn't go beyond the second round.
Since then, the Knicks haven't had a single 0.500 or above season as well. But this season, they were beyond that at one point. They had a 24-22 record, which was then ruined by a poor run.
They are currently 25-27, which isn't too far off. But this is a massive improvement from previous seasons. Even if they don't make the playoffs, the fans will be happy with their progress.
ADVERTISEMENT
Article continues below this ad
Windhorst is right when he says the team needs more talent. They have a superb core in Julius Randle, RJ Barrett, Mitchell Robinson, Obi Toppin, and Immanuel Quickley.
If they can add more promising players via the upcoming draft, they will be on their way to being a great team.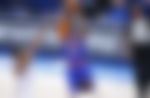 ADVERTISEMENT
Article continues below this ad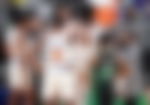 Trending Stories