NBA Analyst Has a Grim Prediction for Lakers Ahead of Potential Play-In Matchup
Published 05/08/2021, 3:05 PM EDT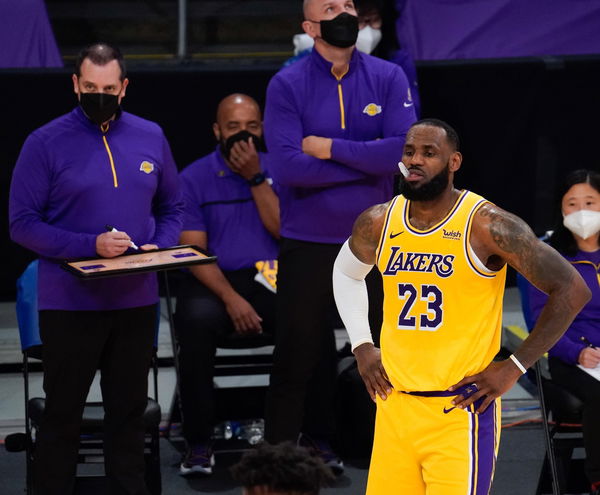 ---
---
The Los Angeles Lakers started the season as the favorites to go all the way. But with the regular season coming to an end, they are a far cry from the Lakers of old. They are currently 7th in the Western Conference and are likely to finish in a play-in tournament spot.
ADVERTISEMENT
Article continues below this ad
With the new play-in tournament rules, two consecutive losses for the Lakers would be enough to send them home and enter the lottery.
This is why former NBA All-Star and analyst Jalen Rose believes if the Lakers end up in the play-in tournament, they will not win a title.
ADVERTISEMENT
Article continues below this ad
"They're literally limping towards the end of the season," Rose said. "They're in grave danger of legitimately finding themselves a part of the play-in.
"If the Lakers are a part of this year's play-in scenario, they will not win the title. Because they have no room for error. If you get in the play-in and all of a sudden Anthony Davis injures his ankle, they lose."
Rose believes that there is a chance the Lakers won't even make the Playoffs if they run into injury trouble. He was especially concerned about Davis.
Since this discussion happened before the Lakers' loss to the Blazers, Rose's comments came before Davis' remarkable performance in Portland. So does that mean the Lake Show still have a chance?
Is it wise to count the Lakers out already?
Despite not being the favorites last season, the Lakers ended up winning the title. The Clippers, 76ers and the Bucks were all ranked higher than them, and none of them made it past the second round. So the Lakers have experience of beating the odds on their side. But this time it's a lot different.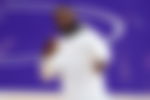 In the history of the NBA, the lowest seeded team to have won the NBA title were the 1994-95 Rockets. Led by Hakeem Olajuwon, the Rockets finished 6th in the Western Conference before ending up as champions.
ADVERTISEMENT
Article continues below this ad
The Lakers are likely to finish 7th, which means they will need a historic performance to be champions again. What's more, betting against LeBron James is never a good idea.
In the last 10 seasons, he has missed the NBA Finals just once. And that was because he wasn't part of the postseason. So if he enters the Playoffs, opposition teams need to be careful. Until the Lakers are officially knocked out, it wouldn't be too wise to count them out.
ADVERTISEMENT
Article continues below this ad