NBA Draft 2020: NBA Insider Reveals Warriors Are "Very Open" To Trading Their #2 Overall Pick
Published 11/09/2020, 10:30 AM EST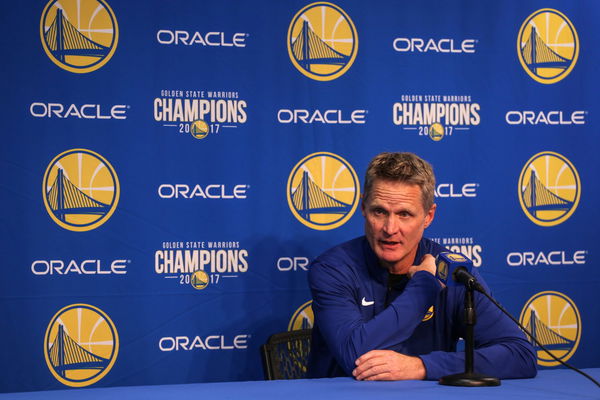 The 2020 NBA Draft is in less than 10 days. After being delayed for months, the Draft will finally be held on November 18. Currently, Minnesota Timberwolves and the Golden State Warriors have the top two picks. But according to reports, they are willing to trade them away.
ADVERTISEMENT
Article continues below this ad
During his conversation with Ian Begley, ESPN's Adrian Wojnarowski said that because of the draft not having certainty at the top of the draft, teams will be willing to trade down.
He said, "Most years you know who the number one pick is going to be. Or you certainly know is going to be one or two players. I think Minnesota and Golden State are very open to moving those picks if they can find a deal that make sense."
ADVERTISEMENT
Article continues below this ad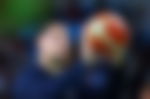 Will the Warriors and the Timberwolves trade down?
The only other time the Timberwolves had the top pick was back in 2015 when they drafted Karl-Anthony Towns. But they are currently looking to win, so there are chances of them trading down to get an established player to pair alongside Towns and D'Angelo Russell.
This is the first time the Warriors are in the lottery since they picked Harrison Barnes with their 7th pick in 2012. They have been playoff regulars since then, and have been in four NBA Finals, winning two of them.
Similar to the Wolves, the Warriors want to return to contending. So trading down will help them to get one step closer to the title.
ADVERTISEMENT
Article continues below this ad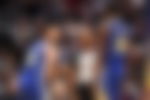 Currently, the Warriors are linked with Memphis' sensation, James Wiseman. He is a solid big man and will directly go into the starting lineup for them. He can still be a reliable option for the Warriors if they don't get a good trade offer for their pick.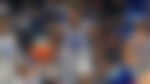 ADVERTISEMENT
Article continues below this ad
To tackle the likes of Anthony Davis, the Warriors need someone who can keep him in control. Currently, they have no one on the roster who can stop him. So the Warriors should aim to fill that void if they want to beat the Lakers and win the West. With so many rumors surrounding the Warriors drafting, it will be interesting to see what they end up doing.