NBA Executive Suggests Houston Rockets Should Hold on to James Harden to Get Maximum Value
Published 12/18/2020, 1:30 AM EST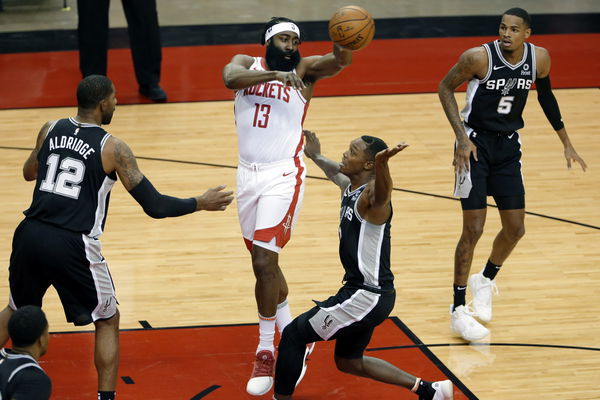 ---
---
Since the start of the off-season, the Houston Rockets have been trying to get rid of James Harden. He is adamant about leaving and doesn't believe he can win a title in Houston anymore.
ADVERTISEMENT
Article continues below this ad
Harden wants a move to another title contender team like the Nets, 76ers, or the Heat. But so far the Rockets haven't received an offer they like. They're trying to move him as soon as they can. However, an unnamed Western Conference executive believes that they should hold on to him till the next off-season, to get maximum value.
"I think you can now argue that Houston needs to hold tight until the offseason to move James because there will be far more competition for him," one of the Western Conference executives told HoopsHype. "I don't see things changing significantly by the deadline, and the number is so hard to aggregate that good teams don't really have enough fungible money. If they get to the deadline and are in contention, you are less likely to throw a bunch of deals at them to stack up to Harden."
ADVERTISEMENT
Article continues below this ad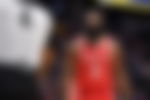 Will holding on to James Harden create locker room problems?
The Rockets just got rid of Russell Westbrook, who also requested a trade. According to recent reports, the reason for Westbrook's trade request could be Harden's tardiness and his attitude towards the team. One instance of Westbrook getting annoyed because of Harden was when the 2018 MVP was late for a film session, and Westbrook yelled, "Start the film! Start without him!" 
One could say Westbrook's poor performances cost the Rockets the playoffs, but when it comes to killing team chemistry, Harden is the sole reason.
ADVERTISEMENT
Article continues below this ad
At the moment, his new teammate John Wall is least bothered about Harden's personal problems. He just wants to do his best for the team. So with such professionals on the team, the Rockets could manage if they keep Harden.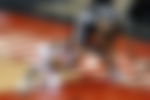 The problem will arise if the Rockets continue to treat Harden like a superstar. If a player is disrespecting the organization, and they do nothing about it, it will annoy the other players. That could lead to internal conflicts between players and coaches, and this situation could turn uglier.
ADVERTISEMENT
Article continues below this ad