NBA GMs Pick Damian Lillard as the Most Clutch Player Over Stephen Curry
Published 12/18/2020, 11:30 PM CST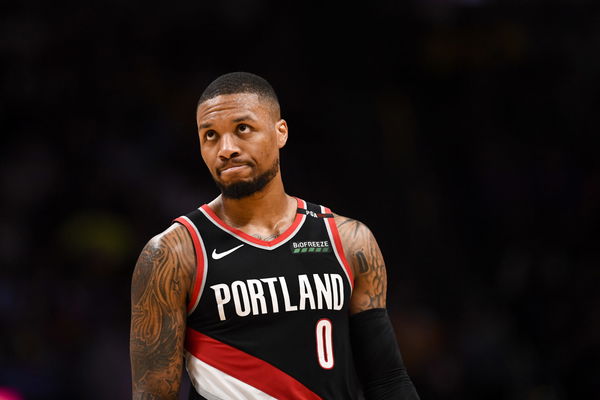 ---
---
Taking the final shot of the game is an enormous responsibility, especially if your team is behind. During a survey involving GMs from the NBA, Damian Lillard was chosen, ahead of Stephen Curry, as the best player to take a shot with the game on the line.
ADVERTISEMENT
Article continues below this ad
Lillard received 32% of the votes, whereas Curry just received 25%. It is surprising because last season, Curry had 44% of the votes compared to Lillard who received just 11%. Could this be a result of recency bias? Lillard is coming off his best season. He averaged 30 points and eight assists per game, while also shooting 40% on a ridiculous 10 attempts per game.
ADVERTISEMENT
Article continues below this ad
On the other hand, Curry was missing for most of the season due to injuries. His lack of action may have swayed the tide against him.
Does Damian Lillard deserve votes over Stephen Curry?
Curry has shown his clutch moments. His winner against OKC is one of the most memorable shots in recent memory. It earned a double "bang" from Mike Breen, which is extremely rare. He has also had other crucial shots like the one against the Pelicans in Game 3 of the 2015 Playoffs, and a host of winners in the regular season against the Magic, Mavericks, and the Celtics to name a few.
ADVERTISEMENT
Article continues below this ad
But one cannot count out Lillard when it comes to being clutch. He is the only player apart from Michael Jordan, to win two playoff series with a game-winner. His "bad shot" against Paul George sent the internet in a frenzy and took the Blazers to the 2nd round of the playoffs.
While Curry's clutch ability is still among the best in the league, Lillard's ability has given birth to the term "Dame Time" which stands for the dying moments of the game, when Lillard rises to the occasion. That is the ultimate seal of being clutch.
ADVERTISEMENT
Article continues below this ad
So choosing over Lillard might seem as recency bias to a few, but the more surprising thing is the amount of votes Lillard received at the beginning of the 2019-20 season. He has worked hard to master this art of sealing games in the clutch, and there are few better than him at this.