NBA Insider Reveals Houston Rockets Are 'Pissed Off' Regarding Daryl Morey's Tampering with James Harden
Published 12/30/2020, 5:23 AM CST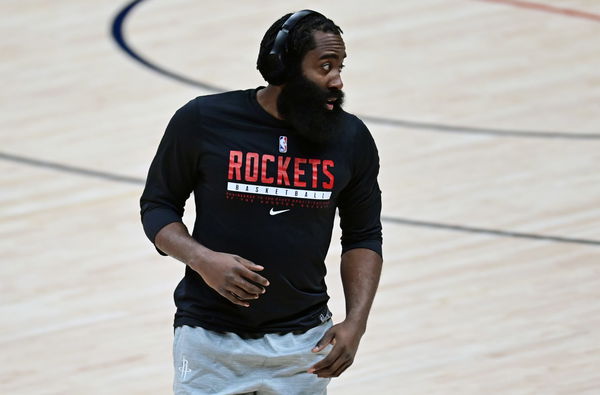 ---
---
The NBA has been strict when it comes to fines this season. After hitting the Milwaukee Bucks with a fine, commissioner Adam Silver has now fined Philadelphia 76ers' President of Basketball Operations Daryl Morey. He has been accused of tampering with Houston Rockets star James Harden.
ADVERTISEMENT
Article continues below this ad
The issue began when Morey tweeted an #onthisday tweet about Harden. On December 20, 2019, Harden broke the Rockets franchise assists record. So Morey's tweet was regarding that achievement. ESPN's Brian Windhorst revealed that the tweet apparently upset the Rockets organization.
ADVERTISEMENT
Article continues below this ad
He said, "Daryl Morey is a smart guy, (but) that was not a smart move. The Rockets were pissed off about it, and rightly so. The league slapped him for it.
"Even though it may seem innocuous, there's a lot of tension there. Just the concept of having a negotiation over a star player, especially when it lasts over a long period of time, that's difficult. Then you introduce the fact that Daryl Morey had just left the team…"
Will the Houston Rockets be able to hold on to James Harden?
The Rockets spent their whole offseason negotiating offers for Harden following his trade request. The domino was started by Russell Westbrook requesting a trade and then getting moved soon. Harden felt like the Rockets were not good enough to compete anymore, so he also wanted to leave.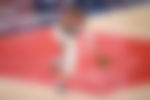 There was interest from multiple teams, including Morey's 76ers and the Nets. But ultimately, no team had an offer that the Rockets liked. They wanted either a superstar in return or a host of picks, and neither teams were interested in giving up that much.
ADVERTISEMENT
Article continues below this ad
Although the season has started now, Harden still doesn't look convinced about staying. But despite all this drama, he has been dropping excellent performances for them so far. In his first game, he dropped 44 points and 17 assists, shooting 57% from the field. In the second game, he had 34 points and shot 62% from the field.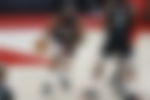 However, these performances still didn't get wins for the Rockets. They are missing three important pieces in DeMarcus Cousins, Eric Gordon, and John Wall. So once they return, the Rockets will be able to return to winning ways. But the biggest question for them is will they able to hold on to Harden before the season ends.
ADVERTISEMENT
Article continues below this ad