NBA Trade Rumors: How Will the New York Knicks Benefit From Trading for Lonzo Ball?
Published 01/27/2021, 12:30 PM EST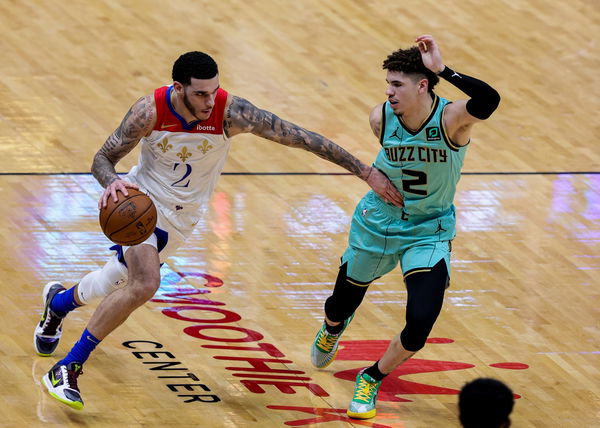 ---
---
When the New Orleans Pelicans traded away Anthony Davis, many experts felt they won the trade. They acquired two future stars in Brandon Ingram and Lonzo Ball, but so far, just one has lived up to the billing. In fact, Ball is now on the trade block and is rumored to join the New York Knicks.
ADVERTISEMENT
Article continues below this ad
The Knicks have been the surprise of the season so far. After a failed off-season, they were expected to be one of the worst teams once again. But Tom Thibodeau's men have put in some brilliant performances, which is why they are just one spot away from making the playoffs.
So why do they need Lonzo now? When Julius Randle is leading the team in assists, the point guards need to step up. This is where Lonzo comes in. The Pelicans are already looking to off-load him, so they shouldn't have to overpay for the former #2 overall pick.
ADVERTISEMENT
Article continues below this ad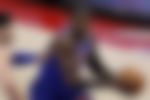 Lonzo Ball is perfect for this New York Knicks team
The arrival of Thibodeau has made the Knicks a lot stronger defensively. Lonzo is a gritty defender and is a huge upgrade on Elfrid Payton, who is a liability on defense. Ball is known for his defense and looks like a perfect fit for Thibodeau.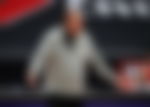 Ball is also an excellent playmaker, and he beats Payton in this category as well. Payton is good, but Lonzo is better, and he has shown that in the past. At his best, he can be a solid floor general. He is also a better shooter than Payton. This season he has struggled a bit, shooting just 29% but last season he proved his doubters wrong as he shot 39% from three.
ADVERTISEMENT
Article continues below this ad
The Knicks rank #1 defensively, and Lonzo can help them to maintain that. But more importantly, his ability to create will help them to avoid being the worst team offensively.
Unless the Pelicans ask for too much, the Knicks should definitively try their best to get Lonzo. While he may not be fulfilling his superstar potential just yet, he still has a lot of upside that could help the Knicks be in playoff contention for the first time since 2013.
ADVERTISEMENT
Article continues below this ad