NBA Trade Rumors: Insider Reveals Chris Paul Could Be on His Way to the Philadelphia 76ers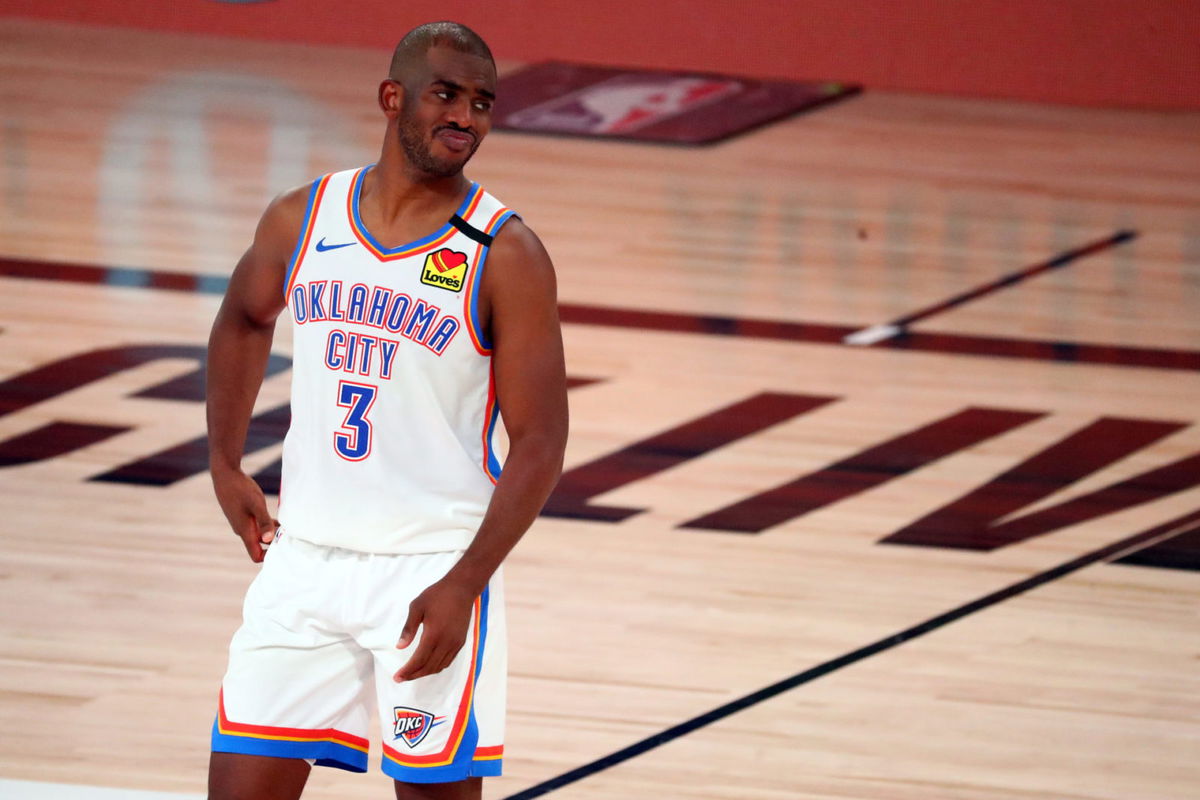 Big-name free agents always spice up the off-season. But the 2020 Free Agency is dry, so fans have been looking forward to the trades that have been talked about for weeks now. The Chris Paul saga is going to be the most exciting out of all.
Entering his 16th season in the league, Paul's time to win a ring is running out. He is 35 now and has been unable to even make the NBA Finals so far. So he is rumored to be traded to a contender. NBA Insider Brandon Scoop B Robinson says that this contender could be the 76ers.
Previously. Paul was linked with a move to the Bucks, but now Robinson believes the 76ers make the most sense. He says that Sixers are looking to move Ben Simmons away from the point guard position and slot him back to his forward position. They tried doing that with Shake Milton, but it wasn't the most successful plan.
ALSO READ – "Everybody Else is Dead Meat"- NBA Great Gilbert Arenas Explains Why Blake Griffin "Needed" Chris Paul at LA Clippers
Multiple reunions for Chris Paul at the 76ers
The 76ers recently appointed Daryl Morey as their President of basketball operations. Back in 2017, when Morey was the Rockets GM, traded for Paul and they were one injury away from making the NBA Finals. He may want to finish the job this time with the 76ers and could be instrumental in making the trade happen.
Another reunion in-store is Paul and his former coach, Doc Rivers. After having a fallout during their time together at the Clippers, they reportedly reconciled. Doc knows about the winner mentality that Paul has and will be eager to bring that to Philly.
Will the 76ers have to give up a lot?
Paul has a massive $41 million contract currently. So to match that, the 76ers will have to throw in at least two players. They will happily throw in veteran Al Horford, who has become unwanted following that huge contract he received. Along with that, wing defender Josh Richardson might also be on his way to the Thunder along with a 2021 pick.
It may be too much to give up for the 76ers, but they are desperate. The 'Process' hasn't worked out yet for them, and Joel Embiid and Ben Simmons have still been unable to win a title together. So this could be the last attempt for them. Either of them might get traded if they still fail to make a deep playoff run.
With the East getting tougher with the arrival of Kevin Durant, the 76ers will have to be at their best to make the NBA Finals.
ALSO READ – Former NBA Player Makes A Public Apology After Bashing Kevin Durant Over A False Statement
Get notified about breaking news and watch highlights on the go; join the Arena on NBA Hoops