NBA Trade Rumors: Milwaukee Bucks and Brooklyn Nets Interested in DeMar DeRozan
Published 10/30/2020, 12:15 AM EDT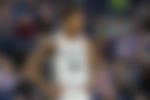 ---
---
In 2018, the Toronto Raptors traded away DeMar DeRozan, their franchise player, to the San Antonio Spurs. In his two seasons there, there have been multiple reports stating that he is unhappy there. And now, in the upcoming Free Agency, he can finally move away.
ADVERTISEMENT
Article continues below this ad
According to NBA insider Brandon 'Scoop B' Robinson, the Brooklyn Nets and the Milwaukee Bucks have shown interest in the four-time All-Star. Both of the teams would have to engage in a sign and trade since they don't have the cap space to sign him as a free agent. But do either of these teams get better with DeMar on the team?
ADVERTISEMENT
Article continues below this ad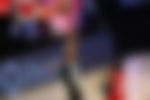 Is it wise to pair DeMar DeRozan with Giannis?
The need of the hour at the Bucks is a shooter. That's why they were linked to a move for Kings' guard, Bogdan Bogdanovic. So adding DeRozan seems contradictory. Throughout his career, DeMar has been a poor shooter, averaging 28% in the 11 years he has played. It seems like he is only getting worse. In the 2019-20 season, he barely attempted 0.5 threes and shot 25%.
Another flaw is his lack of defense, as he has been a poor defender all his career.
But are there any positives out of this move? Khris Middleton, the current second option, often struggles to create his own shot, while DeMar does it with ease. He is one of the best mid-range shooters in the game and every time Giannis is doubled and passes to him; it is going to be easy two points for them.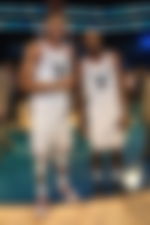 There are both positives and negatives to the move. While any other team would be a bit apprehensive, the Bucks are desperate to add a star and could potentially pull the trigger.
Is he a better fit with the Nets?
If he moves to the Nets, they will have one of the best trios in the league. Kevin Durant, Kyrie Irving, and now DeMar. All three of them are excellent iso scorers. So will this move work? Unlikely.
While DeMar can be a better scorer than Spencer Dinwiddie and Caris LeVert, they can space the floor better and can play much better defense. They also fit better with KD and Kyrie. Dinwiddie is also a better playmaker off the bench.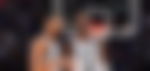 The biggest advantage of adding DeMar would be the regular season performances he brings in. Since both KD and Kyrie are returning from injuries, they will be easing their way back in. So although DeMar is a poor playoff performer, he can help them out in the regular season.
ADVERTISEMENT
Article continues below this ad
It will be interesting to see what system coach Steve Nash uses if DeMar joins the Nets.
ADVERTISEMENT
Article continues below this ad