New Arrival Blake Griffin Reveals Kevin Durant Recruited Him the Most to Sign With Brooklyn Nets
Published 03/10/2021, 11:00 PM EST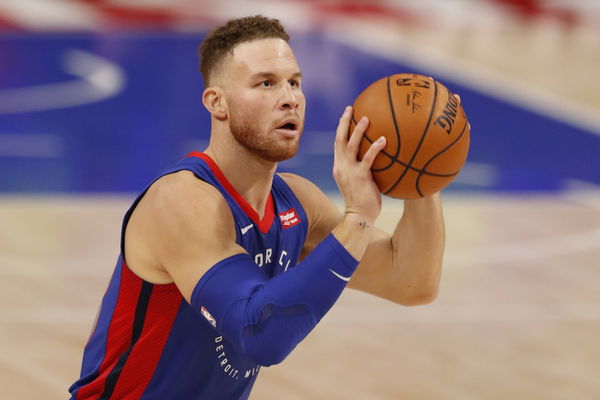 ---
---
The Brooklyn Nets became a super team after trading for James Harden. But they lost a lot of depth in that trade. Since then, they have been aggressively pursuing all free agents, which led them to the signing of Blake Griffin.
ADVERTISEMENT
Article continues below this ad
The new arrival reunites with his former teammate DeAndre Jordan in Brooklyn, after playing together for over seven years. However, during a recent interview, Griffin revealed it wasn't Jordan who recruited him the most.
"I talked to KD the most," he said. "I've known James, KD, Kyrie, and DeAndre for a long time, so this is a familiar team for me."
ADVERTISEMENT
Article continues below this ad
While Blake and KD haven't been very public about their friendship previously, back in September 2020, he came to the aid of Durant. The former MVP was unnecessarily criticized by Perkins, so Griffin mocked Perkins, saying he was only doing it for the views.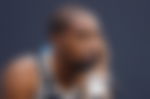 Blake Griffin explains what role he will have at the Brooklyn Nets
The Nets signed Griffin as they were short on big men. They lost Jarrett Allen and Taurean Prince in the Harden trade, and both of them were vital in their rotation. Griffin said he will now try to fill in into a similar role.
"As far as my conversation with coach Nash, I talked about coming in to fill those gaps. Be a short roller, be ready to facilitate, set screens, roll, pop. My focus is to dive into these first several games and see where I'm needed and fill those spots to help us achieve our goal," he added.
ADVERTISEMENT
Article continues below this ad
Since last season, Griffin has been battling multiple injuries. He has lost his athleticism, which was the key aspect of his game. After the Clippers dumped him in Detroit, Griffin had a decent start to his career with the Pistons. In his first full season with them, he became an All-Star and was also part of the All-NBA Third Team.
If the Nets can help him find that form, they will be even more dominant. They are already thriving despite Durant not playing and will only improve when he comes. Add a healthy Griffin into the mix and the Nets are now a powerhouse. They are definitely the favorites for the title now, and it is unlikely that anyone gets in their way.
ADVERTISEMENT
Article continues below this ad