Pelicans' Zion Williamson Surpasses LeBron James and Luka Doncic in Historic NBA Record
Published 03/24/2021, 12:19 AM EDT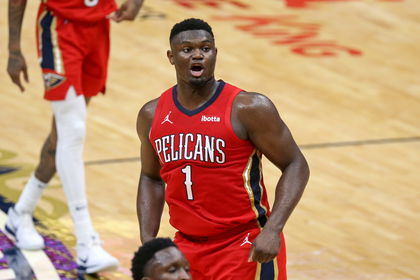 ---
---
Before he entered the NBA, New Orleans Pelicans' star Zion Williamson was already hyped a lot. His dominant performances for the Duke Blue Devils made him a social media star. With all this hype and potential, the Pelicans drafted him with the number one pick in 2019.
ADVERTISEMENT
Article continues below this ad
Since his arrival, Zion has been breaking records often. His efficiency and his dominance have translated splendidly in the NBA. He has also been very consistent for the Pelicans, and all these factors have helped him become a record-breaking machine.
Tonight, he had his 21st straight 20-point game of the season against the Lakers. With that, he surpassed LeBron James and Luka Doncic, and now holds the record for most consecutive 20-point games before turning 21 in NBA history.
ADVERTISEMENT
Article continues below this ad
LeBron and Luka were two of the most hyped rookies to enter the NBA, and Zion has followed in their footsteps. Tonight, he showed that he isn't doing it just in terms of the hype, but also with records.
Can Zion Williamson and the Pelicans qualify for the playoffs?
When the Pelicans got the #1 overall pick, Zion was going to be the unanimous number one pick. Many predicted him to be a franchise cornerstone for the Pelicans, and so far, Zion is showing that he is capable of this. Tonight, he had an excellent 27-point display against the defending champions, the Lakers.
With the Lakers missing LeBron and Anthony Davis, Zion and the Pelicans took advantage and piled on the misery for LA. Zion shot 9-13 from the field and also went 9-10 from the free-throw line. Combined with nine rebounds and five assists, Williamson dominated the Lakers tonight, and they had no answer for him.
ADVERTISEMENT
Article continues below this ad
Despite the win tonight, the Pelicans are still 19-24 in the season, and are in the 11th spot. They need to capitalize on the Warriors' poor form and push for the eighth or ninth seed.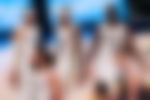 With the new play-in tournament rules, the Pelicans have a shot at qualifying for the playoffs even if they finish ninth or 10th. The route will get tougher, but they will still have a chance. They have the quality to finish as the eighth seed at least, but they need to be consistent and support their star players Ingram and Williamson.
ADVERTISEMENT
Article continues below this ad