"No-Nonsense Killer": Former NBA Champion Narrates How Tough It Was To Guard Kobe Bryant
Published 10/30/2020, 8:33 AM EDT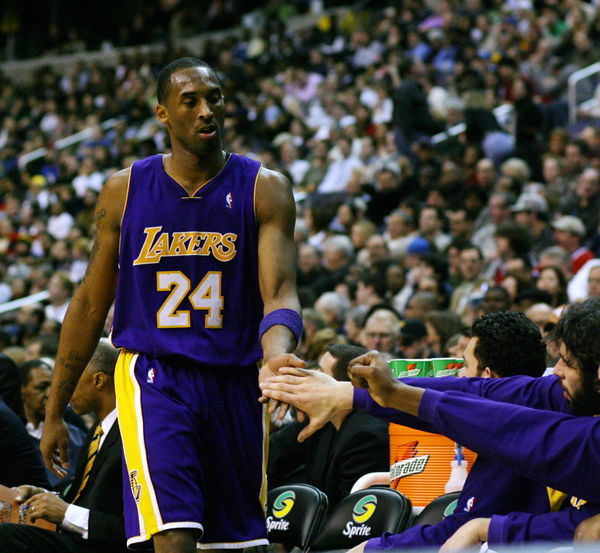 Los Angeles Lakers legend, Kobe Bryant, retired after scoring over 33000 points. He was arguably the best scorer of his era and one of the best of all-time. It was almost impossible to stop him when he got into his groove.
ADVERTISEMENT
Article continues below this ad
Former NBA champion and current Kings forward, Corey Brewer, recently wrote about his experience of guarding Kobe.
In his article on basketballnews.com, he wrote, "You never forget the first time you played against Kobe Bryant. For me, it was in my rookie year in Minnesota and he dropped 30 on us. When he stepped on the court, just his swag, his whole demeanor, made me feel like, 'Damn, this is Kobe Bryant!'"
ADVERTISEMENT
Article continues below this ad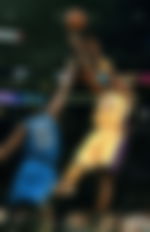 Brewer says Kobe Bryant puts you in a movie
Brewer wrote that Kobe was so unstoppable, that despite knowing what he wanted to do, you still couldn't stop him.
"Kobe was a nightmare to guard," he wrote. "He knew what he wanted to do, and I couldn't make him do anything different. It was like the game was a script to him; and he was going to put me in his movie.
"When I was in the mid-post with him, he knew what he was about to do. It was: 'I'm gonna fake left and then fade over my right shoulder,' or, 'I'm gonna pump-fake you, make you foul me and get the and-one,' or 'I'm gonna pump fake and go dunk on your head.' He had a plan and he executed it. He was a no-nonsense killer."
ADVERTISEMENT
Article continues below this ad
An arsenal of moves
Kobe modeled his game after idol Michael Jordan, who is regarded as the best scorer in NBA history. Kobe emulated him well and always had a trick or two up his sleeve. The reason why Kobe was so good at scoring as he had a number of ways to score on the defense.
Like Brewer said, even if you knew the pump fake was coming, there was nothing you could do about it. The best you could do was put a hand up, but the rest was up to Kobe. He had the silky footwork, he could beat you with his handles, and he could give you a bucket from anywhere on the court. His 81 point game is the biggest testament to his scoring ability.
ADVERTISEMENT
Article continues below this ad
Kobe Bryant scored whenever he wanted to.