'Not Been Up to Snuff': NBA Analyst Criticizes Stephen Curry for His Dip in Shooting Percentage This Season
Published 03/06/2021, 11:30 AM EST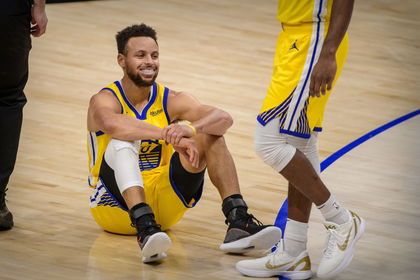 ---
---
The All-Star weekend is all set to begin. LeBron James and Kevin Durant drafted their teams and will face off on Sunday night. The biggest highlight of this game is going to be LeBron teaming up with Stephen Curry for the first time.
ADVERTISEMENT
Article continues below this ad
But NBA analyst Skip Bayless isn't convinced about this team-up. During a recent episode of Undisputed, Bayless criticized LeBron for drafting a poor shooting team. While everyone is aware LeBron, Giannis Antetokounmpo and Luka Doncic aren't the best shooters, Bayless surprised everyone as he criticized Curry's shooting as well.
ADVERTISEMENT
Article continues below this ad
He said, "LeBron wanted to play with Steph because he's the ultimate shooter. Over his career, he has been, but this year, he's not been up to snuff as a shooter. Because his career average from three is 43% and he's 2% lower at 41, which by most human standards is still excellent, but he's not been Steph."
Does Skip Bayless' criticism of Stephen Curry make sense?
Bayless' point of Curry shooting below his career average makes sense. But it still doesn't change the fact he is the best shooter in the league.
He is shooting 41% from a ridiculous 11.7 attempts per game. That is the most attempts per game in the league. Among the top 10 players who also take a high volume of shots, Zach LaVine is the only player with a better % than him. But he attempts only 8.3 shots compared to Curry's 11.7, which is a big difference.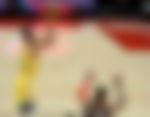 And as Shannon Sharpe points out later, this is the NBA All-Star game. There is no defense played at all, and a lot of the shots are wide open. Playing with playmakers like LeBron, Doncic, and Jokic, Curry will not have to worry about getting good looks. And when Curry shoots a wide-open shot, the defenders are already ready for an inbound pass.
ADVERTISEMENT
Article continues below this ad
The only logical reasoning for Bayless' criticism of Curry is the fact he is on LeBron's team. For years Bayless has been criticizing LeBron and now he is resorting to doing the same to players on his All-Star team.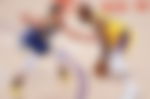 Regardless of those comments, Team LeBron looks likely to win the game. They have a starting lineup of five MVP candidates. It cannot get better than that. They have a strong bench as well and that should be enough for them to get the win.
ADVERTISEMENT
Article continues below this ad