'Not Supposed to Win': Charles Barkley and Draymond Green Believe Lakers Should Rest Anthony Davis for Game 5
Published 06/01/2021, 2:00 PM EDT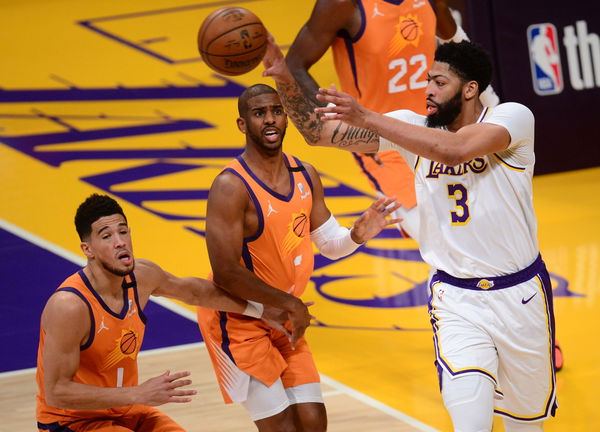 ---
---
The Los Angeles Lakers are preparing for their biggest game of the season without their best scorer. Following a groin injury in Game 4, Anthony Davis is still on the sidelines and looks unlikely to play in Game 5 against the Phoenix Suns.
ADVERTISEMENT
Article continues below this ad
A left groin injury usually takes a week to recover from and Davis has just two days gap from Game 4 to Game 5. So even if he plays, he will be far from 100%. So for that reason, many believe Lakers should rest Davis in the upcoming game, including NBA greats Charles Barkley and Draymond Green.
During their recent discussion on NBA on TNT, Green said the Lakers need to give Davis more time to rest. He said, "I think the approach should be to not play Anthony Davis. I think you take a free swing at Phoenix. You're not supposed to win that game, anyway. And the reality is, you have two chances to go to Phoenix and win a game. But you let him rest and get him as healthy as you can for Game 6."
ADVERTISEMENT
Article continues below this ad
Barkley had similar thoughts while adding that Davis shouldn't even make the trip to Phoenix. He said, "I don't even think Anthony should make the trip to Phoenix. I'd give him an extra 3-4 days try to get him ready. The guy's hurt. When you don't come back in a game, you're really hurt, especially in a playoff game."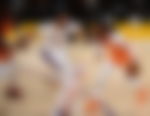 Should the Lakers hurry Anthony Davis back into action or let him rest?
ADVERTISEMENT
Article continues below this ad
Over the last few years, Davis has been a very injury prone player. So the Lakers should be wise in handling this situation. If they force him into action in the next game, there are chances he could miss the games after that or play without making an impact. They would rather rest him for one game and then get him back for the two after that.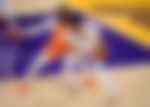 Since his arrival last season, Davis has become the number one scoring option for the Lakers. It reduced the burden on LeBron James to score every time and allowed him to play the role of a floor general. But with Davis unlikely to play, LeBron will have to step up as a scorer and be more aggressive. Fans will be eager to see what decision Frank Vogel and the Lakers make as they travel to Phoenix for Game 5.
ADVERTISEMENT
Article continues below this ad
WATCH STORY HERE – From Dwyane Wade to Anthony Davis, Best Teammates of LeBron James' Career