Nuggets' Jamal Murray Picks Michael Jordan Over LeBron James in NBA GOAT Debate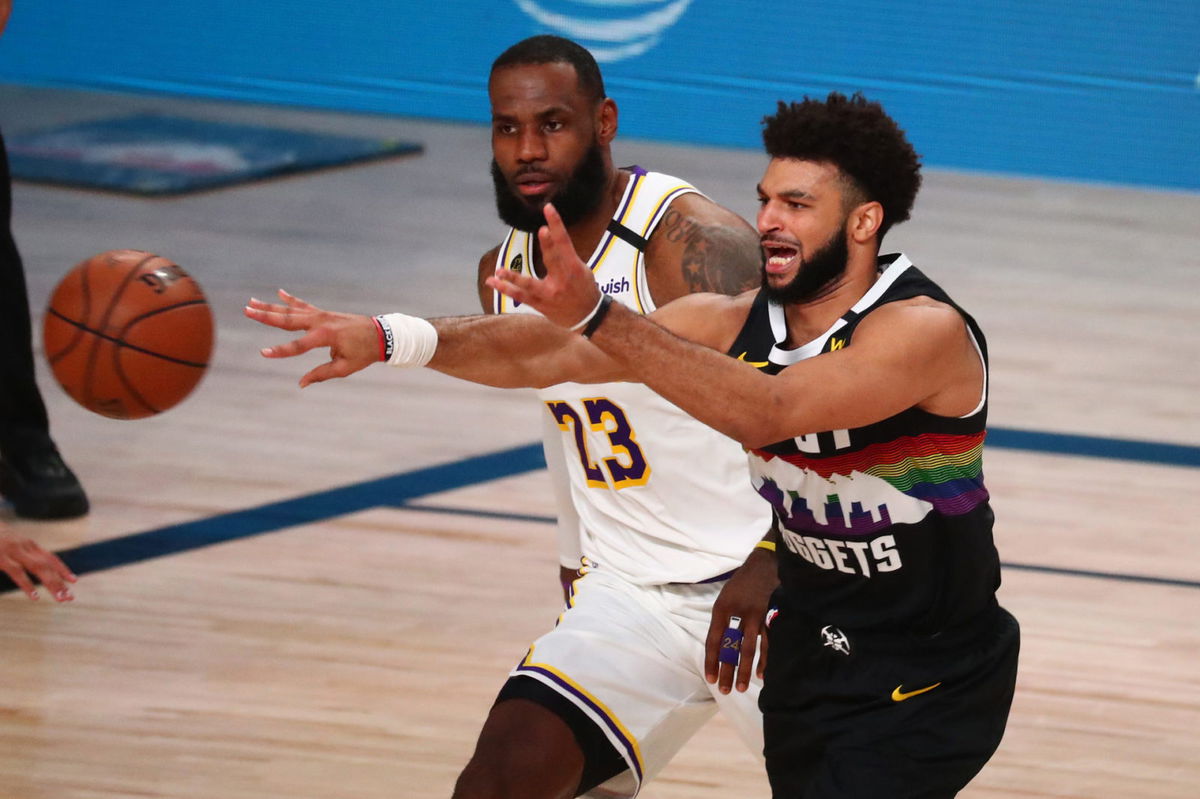 The GOAT debate comes alive every time a new quote arises. A former player either endorses LeBron James or Michael Jordan and then the argument begins all over again.
In a 2017 interview, Jordan's former rival, Hall of Famer Hakeem Olajuwon gave his stamp of approval to the Bulls legend. He said, "When people start comparing (LeBron) with Jordan, then that's not a fair comparison. Jordan was a far more superior player in a very very tough league, and he was very creative. That's not taking away anything from LeBron because he is a great player, but it is not a fair comparison because Jordan is a far superior player."
When the Twitter handle 'NBA Central' recently tweeted this quote again, Denver Nuggets star Jamal Murray liked it. With that one like, Murray's stance on the GOAT debate was confirmed.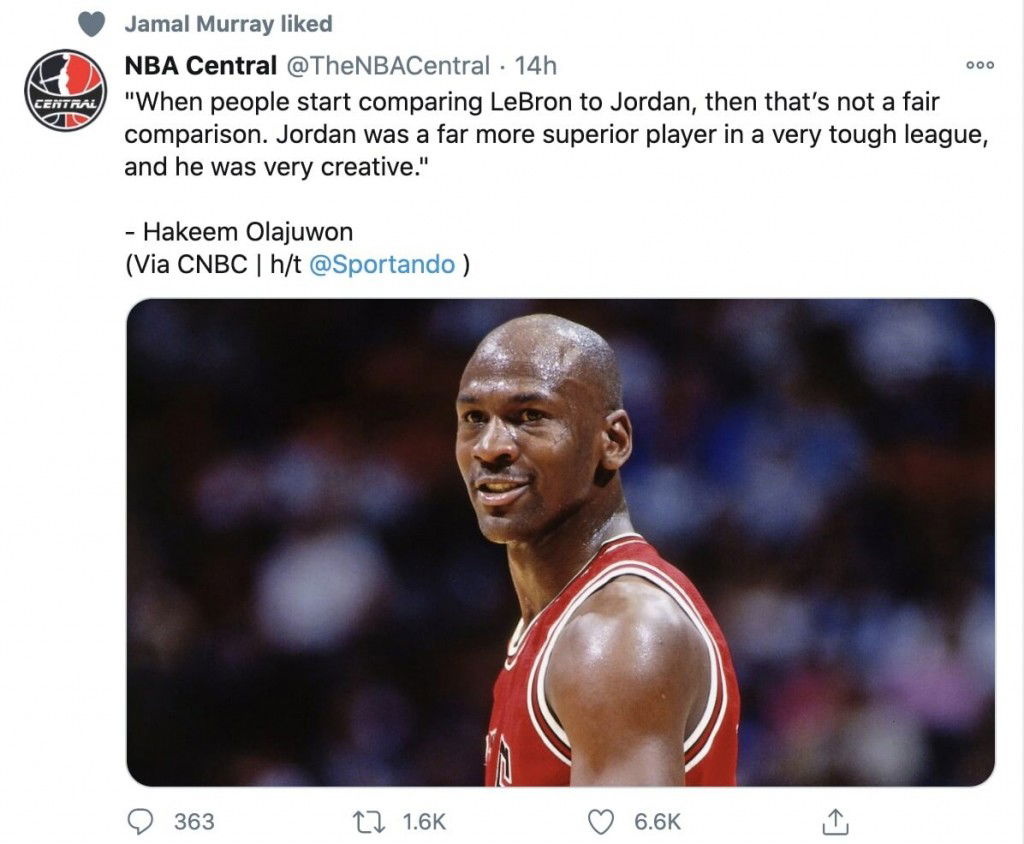 Most players from the 80s and 90s argue that Jordan is better due to the era he played in. As Olajuwon said, it was a much tougher era, unlike the current scenario in which LeBron is playing. And now it looks like young star Murray has also chosen Jordan as the better player.
ALSO READ – "Coach How MJ Wanted to Coach"- Former Wizards Player Details Why Michael Jordan Failed with the Team
Could recent events have pushed Murray to choose Michael Jordan over LeBron James?
During the 2020 NBA Playoffs, Murray's Nuggets faced the Lakers, who were led by LeBron. The Lakers comfortably took Game 1 and started the series well. Then they won Game 2, thanks to a phenomenal game-winner from Anthony Davis. The Nuggets took Game 3 but then lost twice consecutively to bow out in five games.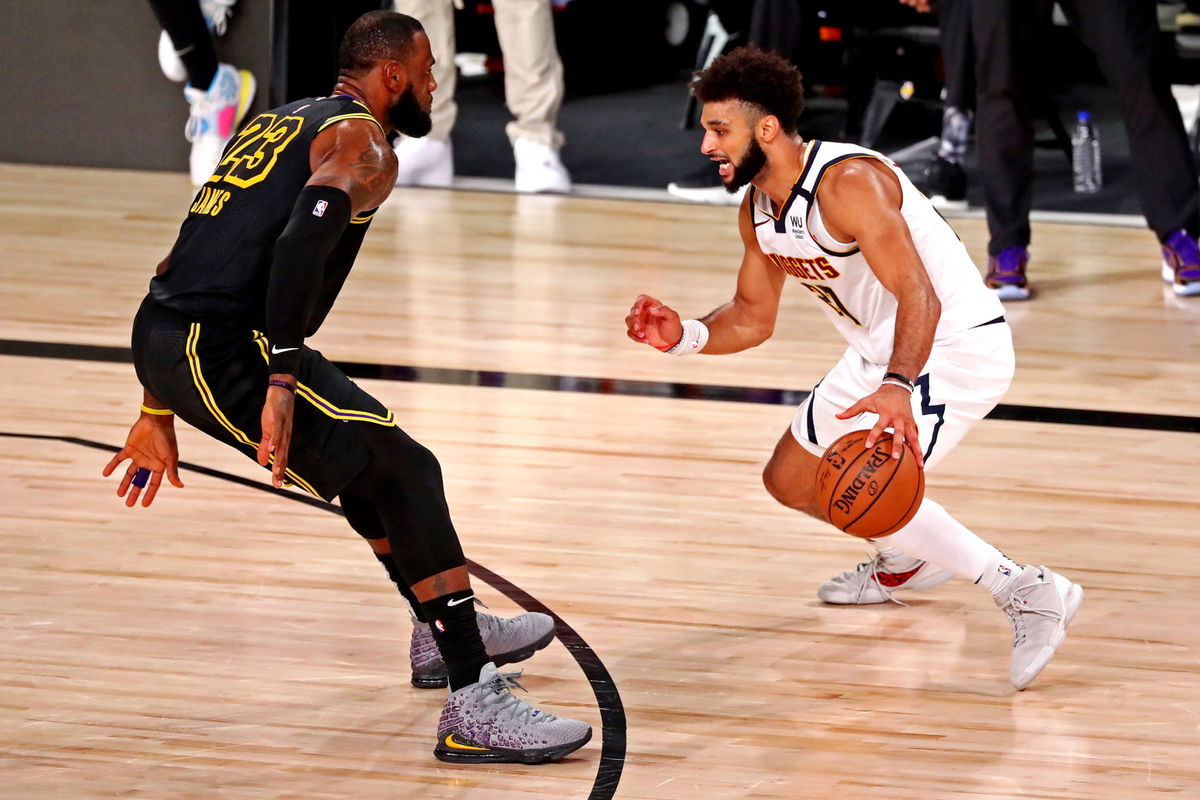 Could this have prompted Murray to pick Jordan? It doesn't seem very unlikely. Although Murray would have never watched prime Jordan live, he would have his own reasons for choosing him as the GOAT.
Jordan is a six-time NBA champion and probably the best scorer the game has ever seen while LeBron is a four-time NBA champion and one of the most complete players ever. The choice is tough without a doubt. The biggest problem with this debate is that it excludes other all-time greats completely.
Legends like Kareem Abdul-Jabbar, Magic Johnson, and Larry Bird are not given a chance. It is assumed that it has to be either LeBron or Jordan. Hopefully, future GOAT debates can be more diverse and can allow more candidates.
ALSO READ – "He's an Animal": Dwyane Wade Shows Utmost Admiration For Former Teammate LeBron James
Get notified about breaking news and watch highlights on the go; join the Arena on NBA Hoops