Dallas Mavericks Owner Mark Cuban is in Absolute Love With Luka Doncic
Published 07/24/2020, 2:41 PM EDT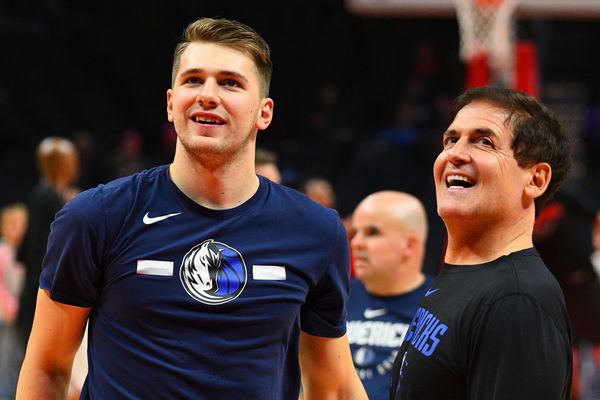 ---
---
Dallas Mavericks owner Mark Cuban is one of the most involved team owners in the league. He is a regular fixture on the sidelines, often getting in heated arguments for his team. More than an owner, he is also a fan of his team.
ADVERTISEMENT
Article continues below this ad
The Mavericks have one of the better front offices in the league and have made two big moves in the last two years. First, they identified Luka Doncic when people were still doubting how he will translate to the NBA. They traded up for Luka, giving up their fifth pick in Trae Young and an additional first-round pick to the Atlanta Hawks. A hefty price for just a distance of two picks.
Second, they traded two first-round picks, DeAndre Jordan, Wesley Matthews, and Dennis Smith Jr. for Kristaps Porzingis, who they immediately signed to an extension.
The team has worked very well, with the new-look Mavericks already in a comfortable playoff position. Luka went from winning Rookie of the Year to being in the MVP race. KP had a slow return from injury but picked up heat before the season ended. Due credit to Mark Cuban and his front office, with Cuban saying he wants to keep Luka and KP together for years to come.
ADVERTISEMENT
Article continues below this ad
The owner can't stop gushing about his 20-year-old superstar, retweeting a clip of Luka throwing up a lob to KP in transition during their scrimmage against the Los Angeles Lakers. Mavericks went on to upset the Lakers 108-104 in the scrimmage, adding another impressive showing against the favorites to win the title.
Dallas Mavericks and their bubble hopes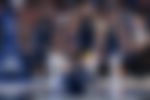 ADVERTISEMENT
Article continues below this ad
The team is already ahead on their timeline and is a deceptive low seed. They have as good as anybody's chance to upset one of the top seeds in the West. They have already beaten teams like Denver, Clippers, and the Rockets. However, they have also lost games to these teams, losing three to the Lakers before the season shut down.
A deep playoff run looks unlikely this early in this team's future, but wouldn't be a surprise to anyone. In fact, it might be a pleasant surprise. However, considering the team's nature, they will have a hard time picking up where they left off like other teams with more experience.
ADVERTISEMENT
Article continues below this ad
Source: Twitter