"We Took a Step Back": Lakers Head Coach Frustrated with Offensive Errors after Thunder Loss
Published 08/06/2020, 7:30 AM EDT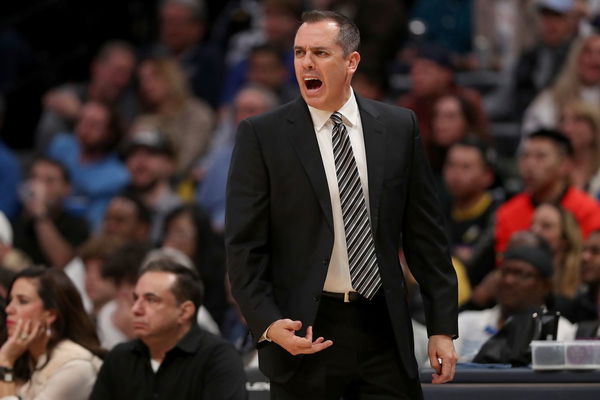 ---
---
In just four games after the NBA season restart in the Orlando bubble, the Western Conference leader Los Angeles Lakers have lost two. Their second and the latest loss came at the hands of Oklahoma City Thunder. With a humiliating 86-105 loss, a lot of Lakers' weaknesses got exposed.
ADVERTISEMENT
Article continues below this ad
Thunder guard Chris Paul earned 21 match-winning points for his side, along with 7 rebounds and 6 assists. Forward Danilo Gallinari and center Steven Adams added another 19 and 18 points to seize a dominant victory. Lakers' head coach expressed his disappointment later in the press conference.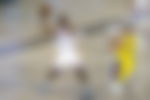 ADVERTISEMENT
Article continues below this ad
Frank Vogel, unhappy with the lackluster show!
The head coach of Lakers, Frank Vogel, told the media, "Well, we just got to continue to work for better shot quality. I think we're continuing to miss open looks, which is leading to some frustration and maybe a shorter fuse in terms of the patience necessary to work for great shots." 
Anthony Davis was having a great run before this game. He averaged 30 points per game in the last three. Interestingly, he struggled in two games and the Lakers lost both. The coach surely made note of this and said, "He just didn't really get in the rhythm tonight. Clearly, in the Utah game, he had a different look about him. Now I'm trying to get some other guys involved. So I probably didn't go to him as much tonight."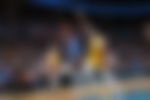 Such games put a dent on the confidence on individual players and also on the entire team The Lakers have to bounce back in the remaining four games. The coach said, "You wanna continue to improve each game and build your rhythm. We took a step back tonight, just in terms of our overall energy after execution."
Los Angeles Lakers must correct some wrongs!
The team fared poorly on the offense side. Their defense was still decent, but the offense clearly suffered. Lakers posted a 5-of-37 for three-pointers, which is too bad. There FG% was only 35. This is their worst outing since early in the 2017-18 season. 
ADVERTISEMENT
Article continues below this ad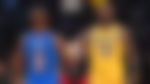 They fouled a lot, and the pace was just not helping them. LeBron James was the only one with some good stats as he posted 19 points with 11 rebounds and 4 assists. Dion Waiters played for 26 minutes and got 14 points. 
They need to up their game now as they play against a strong Houston Rockets on August 6th at 9:00 PM ET.
ADVERTISEMENT
Article continues below this ad
Sources: Choang – YouTube, Basketball Reference