"Our Dream": Nets Star Kevin Durant Talks About His Experience of Reading SLAM Magazine as a Kid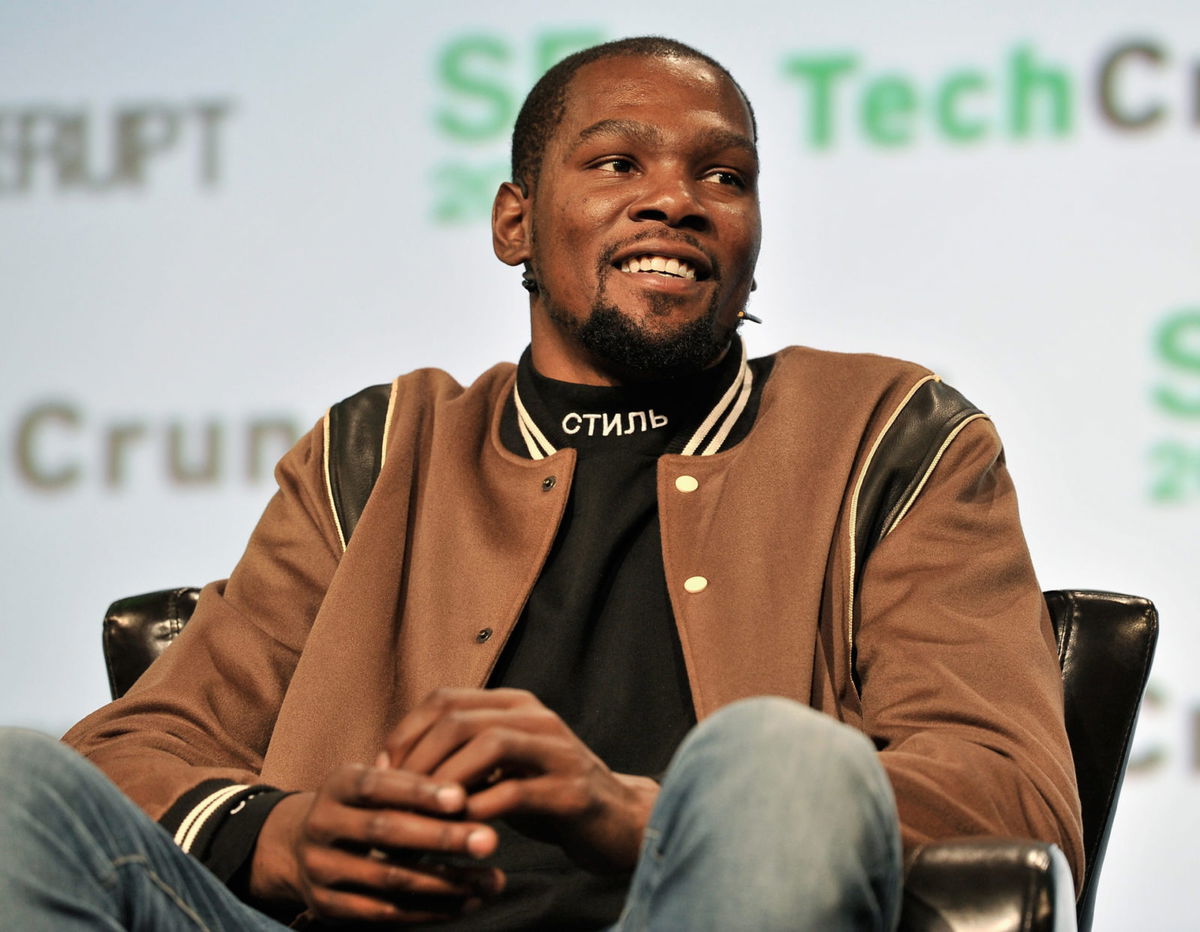 When it comes to the most iconic basketball magazines, SLAM has to be at the top. Throughout the years, there have been so many iconic covers, which have seen stars like Allen Iverson, LeBron James, and Michael Jordan feature on it. During his latest podcast, Nets star Kevin Durant spoke about his experience with the magazine from the time he was a kid.
For this podcast, Durant's guests were legendary SLAM Magazine writers and editors Robert "Scoop" Jackson and Russ Bengston.
Durant said, "I felt freedom every time I looked at a SLAM magazine. As a basketball player, you get put into this box of what role you need to play. You look at other players in the league, and you see how they operate and then you look at SLAM it's just like, this is more of a streetball field. This is why I enjoy playing basketball.
"So a lot of kids open that up. And our dream was to just be in SLAM. No matter it was in the back of the book or wherever was on the cover. We felt like just being in that book was important for any hooper. You guys felt that way as you start to elevate, I'm sure."
ALSO READ – WATCH: LeBron James Shares His Herculean Workout Routine with Fans
Kevin Durant: SLAM cover star
Durant first appeared on the SLAM cover in 2007 on their 110th issue. The #2 overall pick featured alongside the #1 overall pick Greg Oden. Both of them were in their college jerseys, Durant wearing his Texas Longhorns jersey and Oden in Ohio State Buckeyes jersey.
Since then, Durant has been on a total of nine covers, with the most recent one being the 217th issue from September/October 2018 when the Warriors won the NBA title.
After over a year of rest, Durant will finally return to action when the 2020-21 NBA season begins. He will be on a mission to help the Nets get their first-ever title. It will also be a personal achievement for him, since he was criticized after joining a 73-9 Warriors team. So he will be aiming to prove his critics wrong by showing he doesn't need three other All-Stars to win a ring.
ALSO READ – NBA Insider Reveals How Kyrie Irving and Kevin Durant Decided to Team up for Brooklyn Nets
Get notified about breaking news and watch highlights on the go; join the Arena on NBA Hoops