"Going to Be Dicey": Miami Heat President Raises Uncertainties Regarding Bam Adebayo's Contract
Published 10/24/2020, 12:32 AM EDT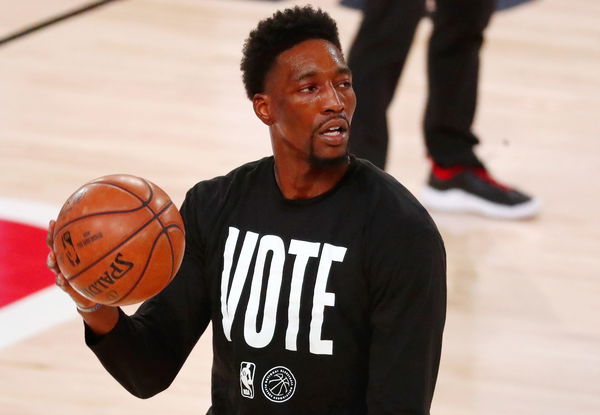 ---
---
In the 2020 NBA Finals, Miami Heat were two wins away from winning the title. They overdid expectations after reaching that stage as a fifth seed. Now heading into the upcoming season, their main goal will be to keep cap space free for Giannis Antetokounmpo, who is a free agent in 2021.
ADVERTISEMENT
Article continues below this ad
The biggest hurdle for them is Bam Adebayo's extension. He is now in his last season on the rookie contract and is up for an extension. But if the Heat are forced to extend his contract this season, they will not have the cap space for Giannis in 2021. Heat President Pat Riley recently addressed this situation and said that the Heat will take care of their players.
ADVERTISEMENT
Article continues below this ad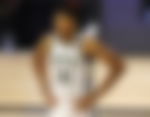 Riley says Bam is the cornerstone of the Miami Heat team
Riley said, "When it comes to our players, we want to take care of them. Especially ones we really value. We value Bam Adebayo. He's an All-Star, he's young, and he's great. We are going to do what is in his best interest. That's what we have to do, and that's our approach."
He admitted that there has been no solid discussion yet, and things still need to be finalized.
"There hasn't been any real discussion with anybody about anything as the season just ended a couple of weeks ago," he said. "So I think you have to let people catch their breath. But we love Bam. He's a cornerstone to our franchise, and it would be in our best interest to do the right thing by him."
During his interview with the Miami Herald, Riley said, "We have a decision to make with Bam. Bam has a decision to make. It's going to be dicey because of wanting that flexibility. We have to take care of our own, but we don't want to surrender that opportunity if it's there."
Can the Heat get both Giannis and Bam?
If the Heat can stall Bam's extension until next summer, they can easily afford Giannis. Since they have his bird rights, the Heat can match any offer for Bam. And that can go beyond their cap space. So that way, they can afford both of them.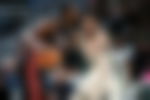 ADVERTISEMENT
Article continues below this ad
But if Bam insists on an extension right away, the Heat will have to make a difficult choice. Either select the player they drafted and helped to grow into an All-Star, or go for the two-time MVP and DPOY who is hungry for a championship.
Riley and the Heat have tough decisions to make, starting this off-season. Other teams will look to pry away either Bam or Giannis if the Heat fails to do so.
ADVERTISEMENT
Article continues below this ad