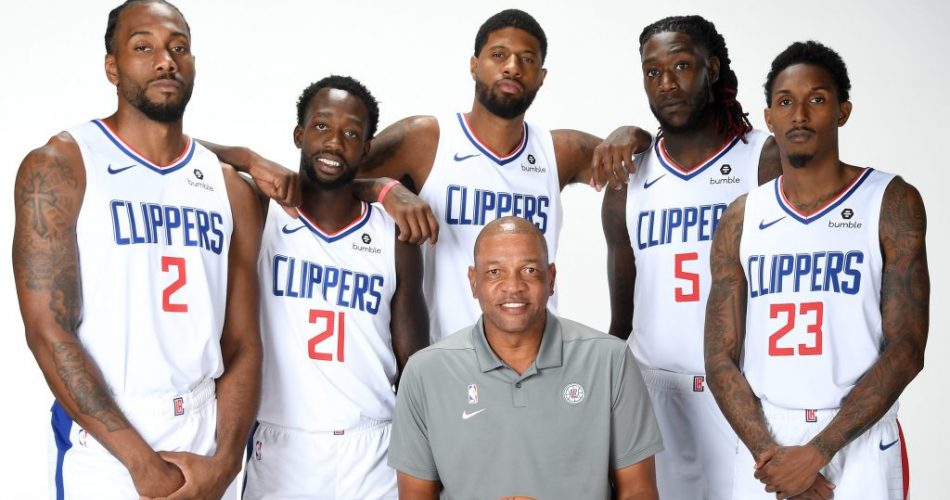 After an unexpected loss against the Brooklyn Nets, the LA Clippers bounced back with a win against the Denver Nuggets. Kawhi Leonard continued his form as he scored an efficient 26 points tonight. Patrick Beverley didn't play tonight, but was active on the sideline as usual. When he got mic'd up, he took the opportunity to praise Leonard.
Beverley said, "I got the wire on. Let the people know why Kawhi the best player in the NBA. They don't believe me."
"I got the wire on. Let the people know why Kawhi the best player in the NBA. They don't believe me."

—Mic'd-up Pat Bev 🤣 pic.twitter.com/CDvnsrYxH9

— ESPN (@espn) August 13, 2020
Leonard is undoubtedly one of the best players in the league and has been one of the most consistent in the bubble so far. He is currently averaging almost 29 points per game now while shooting 48% from the three-point line.
Is Kawhi Leonard the best player in the NBA?
To answer it bluntly, no.
But is he one of the best players? Certainly. A two-time DPOY and a three-time All-NBA player show that along with an excellent defensive skill set, he also is one of the most consistent bucket getters.
This season, he is also averaging his career-best in assists. This burst of playmaking led to him getting his first career triple-double this season when the Clippers played against the Heat in January earlier this year. He finished with 33 points, 10 rebounds, and 10 assists. But like the team player he has always been, he gave the credit to his teammates for making their shots.
☑️ First career triple-double. Game ball goes to @kawhileonard. pic.twitter.com/25NGYFB7SB

— LA Clippers (@LAClippers) January 25, 2020
The Clippers have a final seeding game against the Thunder tomorrow, but it won't affect the standings. Being the 2nd seed, they will be going up against the seventh seed Dallas Mavericks in the first round of the playoffs. They will have to be at their best to contain the exciting, dynamic duo of Luka Doncic and Kristaps Porzingis.
With Montrezl Harrell returning, they will be glad they have some depth in the big man position after being forced to play Joakim Noah until now. He will provide the much-needed energy and hustle off the bench, and the Clippers will continue to be a feared team in the West.