Personal Trainer Gives Injury Update on Warriors Star Stephen Curry
Published 10/22/2020, 8:12 AM EDT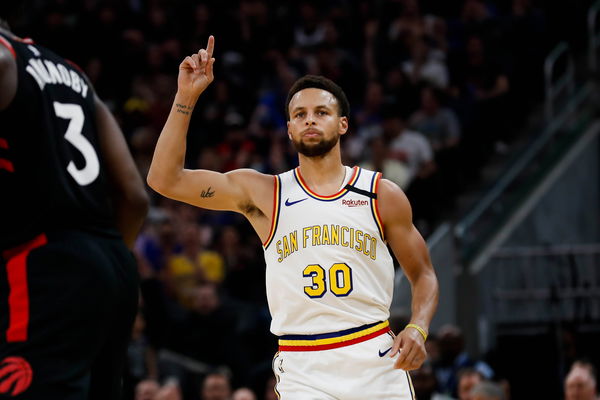 ---
---
The Golden State Warriors are going to be a team to look out for next season. With their star players Stephen Curry and Klay Thompson returning from injury, they are once again a contending team now.
ADVERTISEMENT
Article continues below this ad
Thompson spent over a year without playing since his ACL injury in the 2019 NBA Finals. Curry, on the other hand, is coming off a hand injury. Curry's personal trainer, Brandon Payne, recently spoke about the sharpshooter's current situation after injury, on the Warriors World podcast with Klay.
Payne said, "Steph operates really well when we can be organized, and this offseason has given us the opportunity to get extremely organized, and it's going really well. But we got our ways to go. This season looks like it will be pushed to February, so we still got November, December, and January to prepare. That's longer than our normal off-season… so a lot more improvement can be made."
ADVERTISEMENT
Article continues below this ad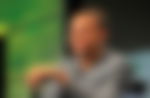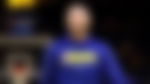 Healthiest off-season so far for Stephen Curry and the Warriors
From 2015 to 2019, the Warriors made it to five consecutive NBA Finals, winning three of them. These long and exhausting campaigns on repeat for five years can be draining, so having the 2019-20 season off was a blessing in disguise for the Warriors.
"This may be the healthiest we've entered into an offseason," Payne said. "In the past, coming out of the finals, you play a lot of games. There's always going to be lingering issues that you play through but don't get reported. This year we didn't have those, so when we got onto the court in mid-July, back in the weight room, there was nothing we had to work around. We were able to hit the ground running and go right to work."
ADVERTISEMENT
Article continues below this ad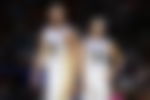 Fans across the league will be excited to see the Splash Brothers back in action. They haven't stepped on the court since Game 6 of the 2019 NBA Finals. Fans will also be wondering if they can come back 100% from their injury and how long it will take them to get back into their groove.
A healthy Warriors team is a dangerous sight for the Western Conference. Although they may not be as fierce as the 2015 team, they will still be a contending team, especially with that #2 in their hands. They might either trade it to strengthen their squad immediately or get a promising prospect who can help for the years to come.
ADVERTISEMENT
Article continues below this ad