"Will Take The Asterisk": Lakers Assistant Coach Subtly Taunts Miami Heat President
Published 10/26/2020, 8:49 AM EDT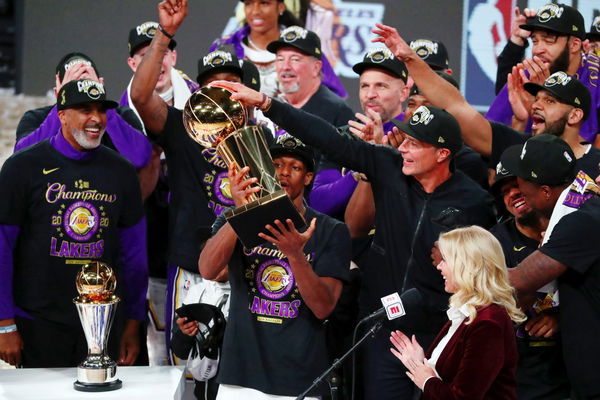 ---
---
When the NBA announced that the season will continue in the bubble, many people said that the 2019-20 title will come with an asterisk. Weeks after losing in the Finals to the Lakers, Heat president Pat Riley reminded everyone about this asterisk.
ADVERTISEMENT
Article continues below this ad
There has been a lot of outcry in reply to that statement. Magic guard, Terrence Ross, commented with a salt emoji under an Instagram post with this quote from Riley.
And now, Lakers' assistant coach Phil Handy has shared a video where he says he doesn't care about this asterisk. The video was shot three weeks prior to the bubble start.
ADVERTISEMENT
Article continues below this ad
During that video, Handy says, "Finals number six, ring number three, that's the hope. I know a lot of people will be like, you guys are in the bubble, that championship is going to have an asterisk by it. I'll tell you what, I'll take it. Put that asterisk by my name. People don't think about it like that. I'll take it versus somebody else having it."
Should the Lakers championship have an asterisk?
The Lakers replicated their regular-season dominance in the playoffs and worked hard to win the title. They also did it without a home-court advantage, which they would have got if not for the bubble. Finally, they were away from family and friends for months. So that makes it more commendable for them.
ADVERTISEMENT
Article continues below this ad
Some people argue that because the Lakers didn't face 'tougher' opposition, it doesn't count. If the supposed tougher opposition loses in earlier rounds, how can one blame the Lakers for it? They can only play who is in front of them. And in the Finals, they played the best team from the East.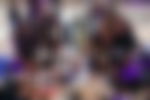 There's no denying that the Lakers could have had a tougher run, but adding an asterisk based on this is silly. Had the Heat won the title, Pat Riley would have surely said something contradictory. The Lakers worked hard and it paid off, and at the end of the day, they are the champions.
ADVERTISEMENT
Article continues below this ad