76ers' Joel Embiid Details What Has Made Him Love Passing Again
Published 01/05/2021, 4:45 AM CST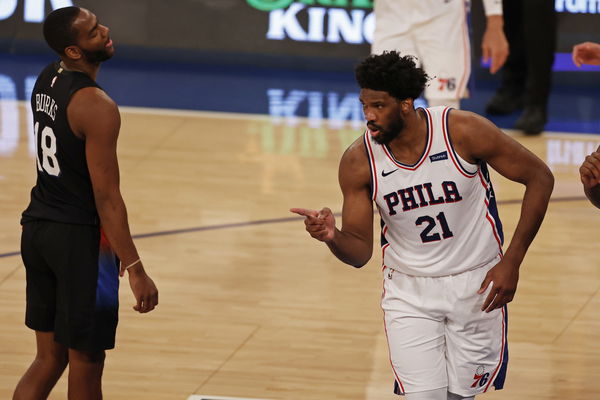 ---
---
The best players are always subjected to doubles, and Philadelphia 76ers star Joel Embiid is one of the best. He is one of the best post scorers in the league, so opposition teams are forced to throw multiple defenders at him. But this time he is enjoying it, because it is helping him fall in love with the art of passing once again.
ADVERTISEMENT
Article continues below this ad
"I think it's more so that I've rekindled with the love of passing," Embiid said while talking about how he has improved at dealing with doubles. "Last year, at times, they double, you pass and you miss a lot of shots and it gets frustrating, and then you start thinking that you gotta do everything by yourself."
Although he is only averaging three assists per game, he is working on his bailout passes. So as the season goes, his numbers could increase if teams keep doubling him in the post. He has the strength to power through defenses as well as pass, which makes him a very dangerous opponent.
ADVERTISEMENT
Article continues below this ad
Doc Rivers had dared teams to double Joel Embiid
Back in early December, before the season started, 76ers coach Doc Rivers issued a challenge to opposition teams to try to double Embiid. He praised Embiid's ability in the post, and also the other 76ers players who are elite perimeter threats.
He said, "Go help. I dare you. This is Seth Curry. This is Furkan, this is Shake (Milton), this is Tobias. Be my guest.' What we're trying to convince our guys is it doesn't matter who scores when you go to the post, it matters that we score and we have to have that mentality. If you don't trap Joel, Joel is going to score on you. If you do trap Joel, we're going to score on you."
ADVERTISEMENT
Article continues below this ad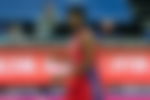 Although that is a good mentality to have with a team like theirs, currently only 2/5 of the shooters are averaging over 35% from three. If the 76ers can improve this catch and shoot percentage, they can be a scary team to deal with.
After underperforming heavily last season, the 76ers are back in business now. They currently have the best record in the league and will be looking to build on it.
ADVERTISEMENT
Article continues below this ad