76ers' Joel Embiid Reveals the Real Reason Why He Played Despite Injury Scare
Published 02/05/2021, 12:57 AM EST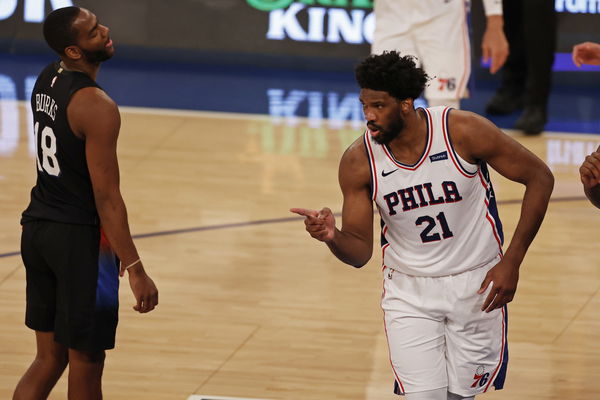 ---
---
The Philadelphia 76ers had their winning streak cut short at four tonight. The Portland Trail Blazers surprisingly beat the hosts, despite missing Damian Lillard. For the 76ers, Joel Embiid did his best but couldn't win the game for them.
ADVERTISEMENT
Article continues below this ad
But a more pressing issue than the loss was the injury scare for Embiid. He had an awkward fall during the game, where he felt some discomfort in his knee. But he played on, trying to do his best in the absence of Ben Simmons and Seth Curry, who left the game midway.
He addressed this later in the press conference. He said, "I was pretty concerned. You never want to mess with any injuries, especially the knee. I kind of felt it when I landed, but I ended up coming back and pushing through it. As the game kept going, I felt good. Wasn't all the way there, but I was trying to push and make sure we get a chance. Let's see how it feels tomorrow morning, but I think I should be good."
ADVERTISEMENT
Article continues below this ad
Philadelphia 76ers need Joel Embiid to stay healthy
Despite the injury scare, Embiid played on and bossed the Blazers. He had 37 points while shooting 14-21 from the field and a perfect 9-9 from the charity stripe. He wasn't 100% and it was evident with his effort on the glass as he finished with just five rebounds.
The 76ers cannot afford to lose Embiid to injury now. They have played five games without him and have lost four of them. His MVP level effort is keeping their number one seed campaign alive.
ADVERTISEMENT
Article continues below this ad
He is currently averaging 29.1 points, 10.8 rebounds, and 2.7 assists per game. His 55-42-85 shooting splits are also very impressive for a big man.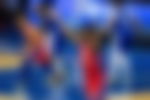 The 76ers need him as well as Ben Simmons to be healthy for their next game. They face the Brooklyn Nets as they battle for being the top dog in the East. Without Embiid and Simmons, they don't stand a chance. They need both, and also Seth Curry, who left the game due to illness.
ADVERTISEMENT
Article continues below this ad
It will be the biggest game of the East so far, and Embiid will be crucial to topple the Nets' Big 3.