A month ago, former NBA champion Kenny Smith shocked basketball fans with his all-time top 10 list. Not only did he place LeBron James at number 10, but he said Kobe Bryant didn't belong in the top 10 at all. A lot of basketball fans were puzzled at this list and were taken aback. Sharing this feeling is 2001 NBA MVP  Allen Iverson.
"LeBron is in my top 10 (of all-time) BUT he's No. 10… Kobe is not in my top 10." @TheJetOnTNT isn't putting LeBron or Kobe anywhere near the top of the all-time list.

Episode: https://t.co/gq3yj65s1U pic.twitter.com/GIHmXIakni

— Complex Sports (@ComplexSports) July 7, 2020
In an interview with Complex.com, Iverson was asked about his opinion on this list. He said, "I love Kenny Smith, but I don't know about that one, buddy. Bean was Black Mamba, man. He's automatically top five. Automatically, when it comes to me.
"Like, I ain't never seen nothing, besides Black Jesus [Michael Jordan], amen, I ain't never seen nothing like it. I love Kobe. I didn't know Kobe like that, but as a basketball player, Kobe was the most vicious."
Both of them had many battles in the early 2000s, the most famous one being the 2001 NBA Finals. Kobe's Lakers were too good, as they triumphed over AI's 76ers in a thumping 4-1 series win.
Iverson hopes to see Reebok's Kobe Bryant shoes soon
Back in 2002-03, Kobe had a famous shoe free-agency season, where he rocked many shoes, including the Reebok Question, which was one of Iverson's signature shoes. The Boston shoe company had planned to release a Kobe Bryant version of the shoes during the Chicago All-Star Week, but halted plans due to his death.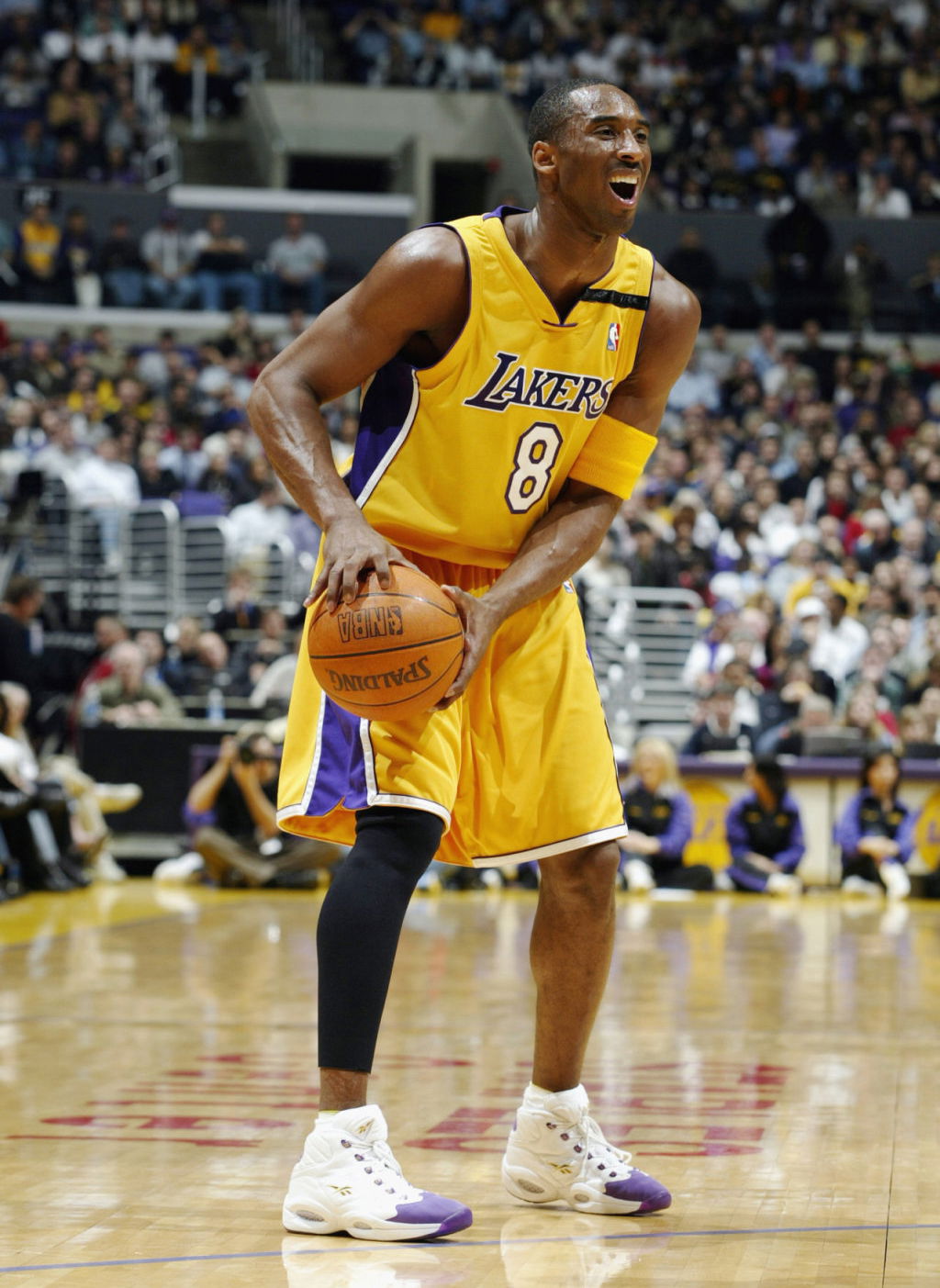 During the interview, Iverson was asked if he would like to see those shoes being released. He seemed beyond excited to see it release, but he also appreciated Reebok for being respectful and not releasing them.
"Yeah, I want to see it released," Iverson said. "But I respect Reebok for their decision of not putting it out when they were going to put it out. But yeah, just me being a fan and me having something to do with something like that and my name being attached to it, I would love that. I would love it for the culture, too.
"For me and Kobe to have a shoe out like that, I think that'd be dope. Because you know, at a point in our careers, like it was me and him. It was all about me and him. I just think that'd be cool, man."
There has not been any official word regarding the release, but there is no question about the anticipation it has generated among fans of both Kobe and AI.