Philadelphia 76ers Rookie Paul Reed Shows Impeccable Shooting Form as He Looks Eager to Prove Critics Wrong
Published 11/28/2020, 4:00 PM EST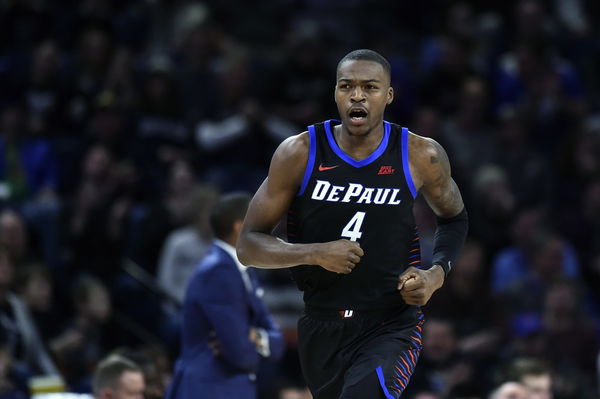 ---
---
Spacing the floor has become an important attribute for big men in recent years. With this in mind, the Philadelphia 76ers drafted Paul Reed with the 58th overall pick in the 2020 Draft.
ADVERTISEMENT
Article continues below this ad
Reed has the potential to be a good floor spacer, and he is determined to achieve that. He is eager to prove his critics wrong about his shooting ability. The 21-year-old recently tweeted, "They think I can't shoot, imma have to prove em wrong" while replying to a video of him putting in the work at the gym.
While it doesn't look like the most conventional release, as long as Reed can make it work, he will be a threat.
ADVERTISEMENT
Article continues below this ad
During his junior year at DePaul, Reed shot 30% from three on 1.8 attempts per game. But during his sophomore year, he shot at an impressive 40% from three, although it was just one attempt per game. So if he continues to put in the work, Reed can be a real asset to the 76ers.
Why did the Philadelphia 76ers draft Paul Reed?
When Daryl Morey arrived in Philadelphia, there were rumors he would turn them into a complete shooting team like his former Rockets team. But right from his first press conference, he has been vocal about playing to the strengths of his stars Joel Embiid and Ben Simmons.
"The goal is to not shoot three-pointers, the goal is to win," Morey said. "You can score on offense in a whole bunch of different ways. Joel happens to be one of the most efficient post-up players in the league."
ADVERTISEMENT
Article continues below this ad
Since Embiid and Simmons are weak with outside shooting, Morey has done a great job to build a team that compliments them. He traded for Seth Curry, who is one of the best shooters in the league, and he brought in an experienced shooter in Danny Green. Finally, during the draft, he picked Isaiah Joe and Reed, who can develop into promising shooters.
While Reed has been signed to a two-way contract for now, he will play most of his first season in the G-League. But with time, he can be a great backup for Embiid. Hopefully, he will be given the right opportunities to prove his worth.
ADVERTISEMENT
Article continues below this ad