'Players Are Just Not Listening': Is It the End of the Road for Brad Stevens' Career at Boston Celtics?
Published 04/01/2021, 2:29 PM EDT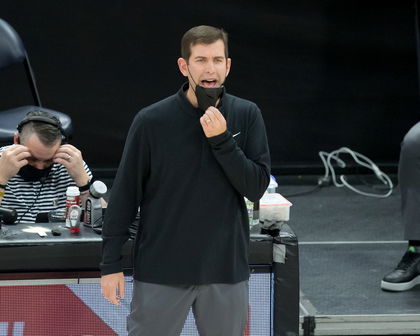 ---
---
The Boston Celtics reached the Eastern Conference Finals last season. And after 48 games this season, they sit in the eighth spot currently with a below .500 record. They have been a shadow of themselves, and have been well below expectations.
ADVERTISEMENT
Article continues below this ad
There are multiple reasons for their lack of success. Kemba Walker's struggles, injuries, inconsistent displays from their star players are some factors influencing their poor results. However, according to NBA analyst Stephen A. Smith, the biggest factor is the coach, Brad Stevens.
Smith believes Stevens doesn't have the attention of his players right now, and they aren't following his instructions. He said, "When I look at the Boston Celtics and coach Stevens, there does come a point in time where 'do they hear you? Are you able to peel max potential?'"
ADVERTISEMENT
Article continues below this ad
"What I see is a guy that's talking to the players and the players are just not listening. They're not necessarily buying in. That's what you have to pay attention to. As a coach, you've got to make sure it isn't just noise to them. And Brad Stevens this year, doesn't strike me to be that guy."
Can Brad Stevens and the Boston Celtics turn it around or it too late?
Stevens started his coaching career with Butler as an assistant. He worked up the ladder and got the top job eventually in 2007. Stevens immediately found success and led the Bulldogs to four regular-season titles and three conference tournament titles. But his biggest achievement with the Bulldogs was the back-to-back NCAA tournament final appearances.
Then in 2013, he made the jump to the NBA with the Boston Celtics, but this time, he had a slow start. The first two seasons were unimpressive, but in his third season, they almost won 50 games. In the next four years, they made the Conference Finals thrice, but sadly never went beyond.
ADVERTISEMENT
Article continues below this ad
These stats show that Stevens is a top coach and the Celtics have benefitted a lot from having him at the helm. However, if they finish the season poorly, they could part company. They are unlikely to miss the playoffs, but just qualifying is never the goal for the Celtics.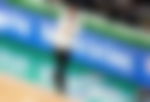 They are in a dismal state right now, and if Stevens can't help them to turn it around and finish in the top half, it could be the end of the road for him in Boston.
ADVERTISEMENT
Article continues below this ad