'Playoff Game': Giannis Antetokounmpo Explains Why Their Win Against 76ers Was Important
Published 04/23/2021, 12:28 AM EDT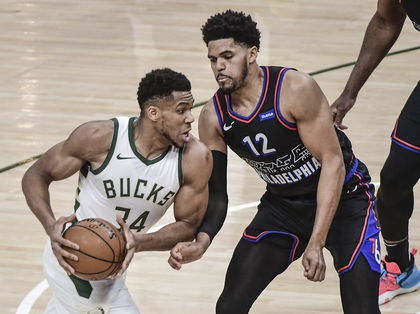 ---
---
The Milwaukee Bucks are fighting for the top spot in the East for a third season in a row. Tonight, they had an important win for their campaign as they beat the Philadelphia 76ers. Giannis Antetokounmpo was the star of the show, leading his team to the win.
ADVERTISEMENT
Article continues below this ad
Although it was just a regular season game, the Bucks still took it seriously since they are aiming to be the best in the East once again. During the post game interview, Hall of Famer Charles Barkley said that he expected the Bucks to reach the NBA Finals. But Giannis said they will take it one step at a time.
He said, "We gotta take it step by step and today was a step. Today was a playoff game for me. We gotta keep working hard. We gotta stay humble. We've been the number one team in the East and we just fell short in the last two years… Hopefully we make it to the NBA Finals, but at the end of the day, we gotta worry about Saturday. Gotta beat Philly again."
ADVERTISEMENT
Article continues below this ad
Giannis led the Bucks with 27 points and 17 rebounds. He shot 8-15 from the field and 10-18 from the free throw line. Despite not being at his best, he did enough for the Bucks to win. He was also supported by Khris Middleton and Bobby Portis who had a spectacular shooting performance.
The Bucks won 124-117 but Giannis immediately mentioned that their focus now lies on beating them once again on Saturday.
Can Giannis Antetokounmpo and the Bucks improve their playoff performance?
Since the last two seasons, the Bucks have dominated the league but only in regular season. They won 60 games in the 2018-19 season but were then dumped out of the playoffs by the Raptors. The Bucks had a 2-0 lead in that series, but they still couldn't win.
In the following season, the Bucks won 56 games and could have had another 60 win season if the games weren't cancelled. But they fell to the Heat embarrassingly. They lost 1-4 and showed their postseason struggles once again.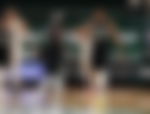 So their sole aim this season will be to avoid a third consecutive playoff debacle. If they fail to reach the NBA Finals, it will be a big failure for them.
ADVERTISEMENT
Article continues below this ad
The 76ers and the Nets are also considered title favorites out of the East, so the Bucks have a tough job on their hands.
Giannis will be hoping that he can convert his regular season success into playoff success, as he hopes to end the Bucks' 50 year title drought.
ADVERTISEMENT
Article continues below this ad