Trail Blazers' Damian Lillard 'Perfectly Fine' With Missing the 2021 NBA All-Star Game
Published 02/10/2021, 8:30 AM EST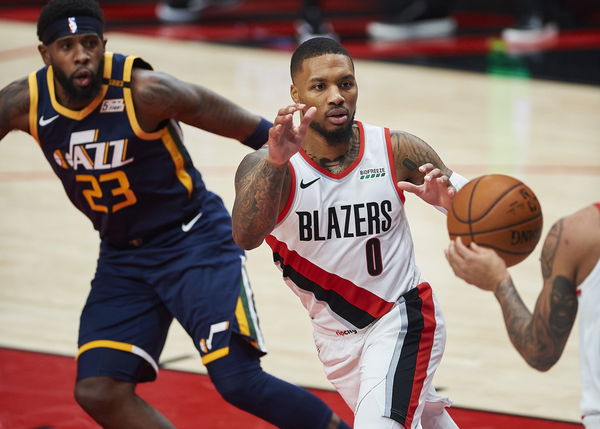 ---
---
Sacramento Kings' De'Aaron Fox was the first player to speak out against the 2021 NBA All-Star Game. LeBron James followed, and then a lot of other NBA stars also echoed the same thought. Portland Trail Blazers star Damian Lillard has also spoken about it now.
ADVERTISEMENT
Article continues below this ad
Lillard talked about how his colleagues are questioning the need for the game, and he said he is okay with it.
"A lot of players are saying, 'Why are we even having a game?' And I understand that. If they said we're not going to have a game, I'd be perfectly fine with it," Lillard said.
ADVERTISEMENT
Article continues below this ad
"I just had two newborns, and I would love to spend that extra time at home with my family," he added. He recently became a father of twins but has been unable to spend much time with them. Not only because of the NBA schedule, but also because of the strict COVID protocols.
 

View this post on Instagram

 
Damian Lillard also on board for the All-Star game
While initially, Lillard said he is okay with missing the game, later he said that he understands if the NBA has to go ahead with the game.
He said, "If they say we're going to do it, I understand that because this our job and I understand that with the kind of money we make, you've got to make sacrifices and certain things just have to be done. If that's what we're going to do, I'm fine with it. But if we're not, I'm fine with that too."
ADVERTISEMENT
Article continues below this ad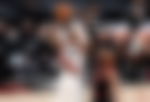 Unlike some of his colleagues, Lillard isn't firm on his stance to play or not play. He finished third in voting for Western Conference guards in the first ballot, behind Stephen Curry and Luka Doncic. He might lose out on a starting spot once again, but is still a lock to make the game.
This will be his sixth All-Star appearance in nine seasons in the league. He is yet to start in an All-Star game. But Lillard has never been concerned with personal achievements, and will continue to work hard to help the Blazers finish strongly in the playoffs and improve from last season.
ADVERTISEMENT
Article continues below this ad