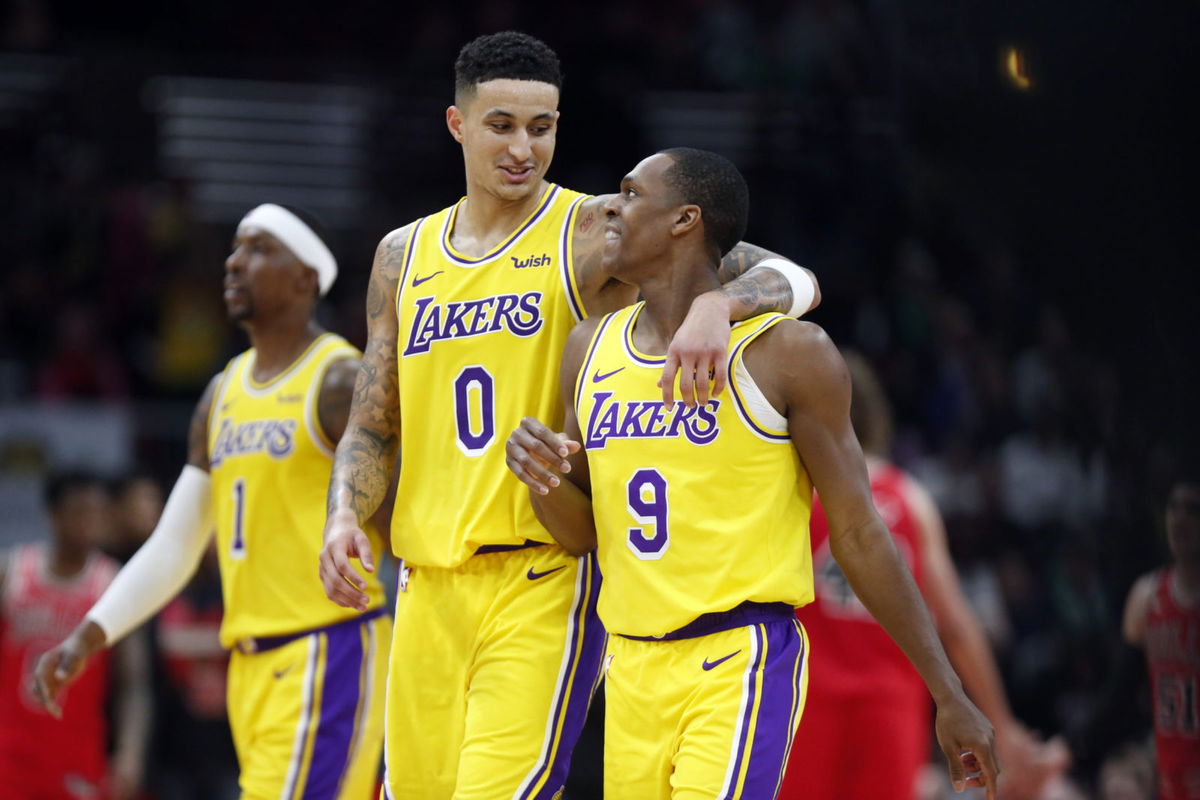 The Los Angeles Lakers have had a decent start to the seeding games inside the bubble. With a win against the Utah Jazz, they booked their spot as the #1 seed in the playoffs. The team still needs to work on certain areas to get better, according to head coach Frank Vogel. On the other hand, he has some positive news too. 
Frank Vogel recently updated about the condition of injured star Rajon Rondo, who sustained a thumb fracture during a practice session in the bubble. Thus, Rondo had to exit the Disney World campus to get treated on his right thumb. 
However, Bill Oram of 'The Athletic' presented us with Vogel's update on Rondo's return. Apparently, Rondo will make a comeback "very soon." Vogel also informed that Rondo will be reaching Florida by Wednesday, but will stay out for a few days before entering the bubble. 
Frank Vogel said Rajon Rondo will join Lakers in bubble "very soon" and believe he will travel to Florida tomorrow and spend some time outside of bubble before going into bubble.

— Bill Oram (@billoram) August 4, 2020
The initial recovery period was prescribed to be 6-8 weeks. This meant that the Lakers could see the NBA veteran returning for the second round of the playoffs at the earliest. If the process was delayed, they could only see him returning for the conference finals. 
Either way, Rajon Rondo returning to play for the Lakers will add valuable experience to the team. Even though the 34-year-old point guard hasn't been recording tremendous stats, his game knowledge and his leadership skills benefit the Lakers' locker room. 
The Los Angeles Lakers take on the Thunder in their next game
As the Los Angeles Lakers gear up for the playoffs, they play the Oklahoma City Thunder in their next seeding game. Even though they have sealed the #1 spot in the West, the Lakers would go out and try to get a convincing win against the Thunder. 
OKC has a strong lineup led by veteran Chris Paul. However, they are yet to beat the Lakers this season. In the previous three games that were played before the hiatus, the Lakers registered a treble to victories.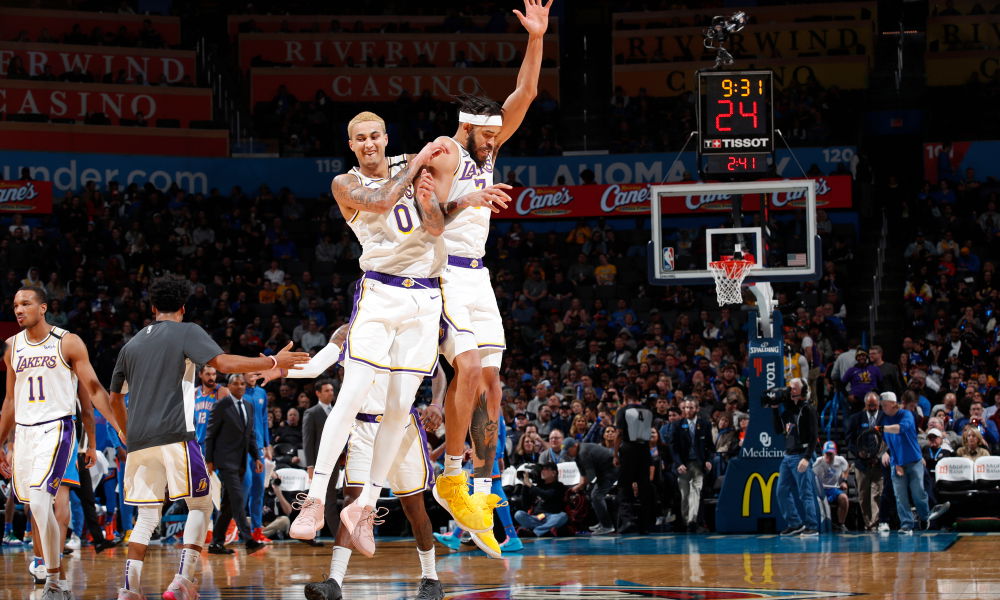 Both teams have sealed their postseason ticket, but this game would certainly be a good watch. Lakers might not deploy their strong lineup for most parts of the game. LeBron James is yet to display his full strength, as he's only put up quiet performances till now. Will we see the King unleash his might on the Thunder?
SOURCE: Bill Oram – Twitter